Bonuses in public sector under review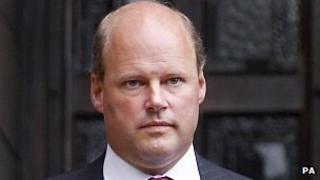 The government has ordered a review of bonuses in the public sector to ensure they are "fit for purpose", amid public anger over the size of some payments.
Downing Street said this would focus on so-called arm's-length bodies like Royal Mail and the Met Office and ensure "value for money".
It comes as the largely taxpayer-owned Royal Bank of Scotland prepares to pay more than £500m in bonuses.
Up to 25% of officials automatically qualify for payments.
Although Stephen Hester, chief executive of RBS, which is 82% taxpayer-owned, voluntarily waived his £963,000 bonus, other bankers will still receive large payments.
Letters
Network Rail bosses have also given up payments.
A Downing Street spokesman said the government had ordered a review of bonuses in the public sector to ensure they were "fit for purpose", as it was important to provide "value for money for taxpayers" and ensure the right people were in post.
He added that different organisations would have different arrangements for bonuses and that it would be up to individual secretaries of state to decide what action to take.
Chief Secretary to the Treasury Danny Alexander and Cabinet Office Minister Francis Maude have written to all government departments asking them to review their bonus structures.
Bodies with some element of public ownership, such as Royal Mail, the Met Office and Channel Four, could see fewer and smaller payments as a result.
BBC political correspondent Carole Walker said the government was sensitive to charges of being anti-business, but wanted to show it was prepared to act to prevent rewards for failure.
It could also, potentially, affect the BBC, which is seeking to appoint a new director-general.
Labour's Owen Smith, shadow secretary to the Treasury, said: "Labour has been arguing for months that we need to tackle the culture of excessive bonuses at the top that are paid regardless of performance.
"The government must be judged on its actions rather than its words. Last week they voted against Labour's motion on the bonus culture, greater transparency on top pay and the need for a new tax on bank bonuses to fund 100,000 jobs for young people."