'Few aware' of European holiday 112 emergency number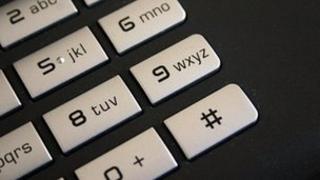 Most people do not know the number to call in the event of an emergency on holiday in Europe, a survey suggests.
The Foreign Office poll of more than 2,000 people in the UK found that just 14% were aware the 112 number could reach the emergency services.
Some 12% thought it connected to directory enquiries, while others believed it was a brand of perfume, the number of a bus or type of jeans.
The Foreign Office's Lynda St Cooke said knowing the number could be vital.
'Quite stunned'
She told the BBC: "112 works right across the EU and in a few other countries too. In a lot of countries you can even use English, because it will take you through to a particular call centre where there will be English-language operators.
"It works in the UK as well, you can use it in parallel with 999, which is the same in a number of EU countries but some have adopted it as their only emergency number."
Only 3% of those surveyed knew 112 was the EU emergency number, making the UK one of the bottom three countries in Europe for awareness of the service.
Ms St Cooke, from the Foreign & Commonwealth Office's Know Before You Go campaign, added: "We were quite stunned to find that only 14% of people knew that dialling 112 will reach the emergency services and only 3% recognised that it was the EU emergency number."
She said Ukraine would be using the 112 number in its cities which are hosting matches in the Euro 2012 football championship this summer.
The survey was conducted to coincide with European 112 Day, which is on the 11th day of the 2nd month of the year.