Micah Richards closes Twitter page after 'racist abuse'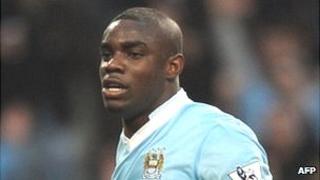 Manchester City defender Micah Richards has left social network Twitter after being the victim of racist abuse, reports suggest.
Last year police investigated the posting of offensive comments on the footballer's official Twitter page.
The Daily Mail and Daily Mirror report that the footballer has now decided to close his Twitter account as a result of abuse by a number of people.
The 23-year-old right back has also played for England.
However, he was largely ignored by former England manager Fabio Capello and has not won an international cap since November 2010.
Checks by the BBC confirm that the footballer's official account has been closed, although there is no indication of when this took place.
Abuse on Twitter investigated by police in November was thought to have been posted on the website by someone based in Lincolnshire.
At the time, Lincolnshire Police posted a warning on its Twitter page to anyone who might be tempted to post abusive comments.
It said "deleting comments does not work".
And a spokesman for Manchester City said the club was aware that police were investigating the matter.