Nathaniel Rothschild loses Daily Mail libel case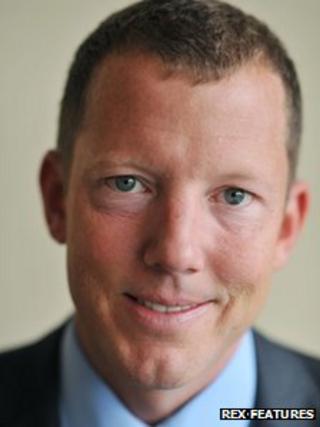 Financier Nathaniel Rothschild has lost his libel case against the Daily Mail following a 2010 story which he said portrayed him as a "puppet-master".
The paper said he set up a meeting between then EU Trade Commissioner Lord Mandelson and Russian Oleg Deripaska on the eve of a major trade deal.
Mr Rothschild said he would appeal against the High Court judgement.
The paper's publishers - Associated Newspapers - denied libel and had argued the claims were justified.
The ruling was made by Mr Justice Tugendhat, who sat without a jury.
Mr Rothschild, 40, had sought substantial damages over what he described as "sustained and unjustified" attacks by the Daily Mail in the piece published in May 2010.
The paper had said Mr Rothschild had fostered a relationship it believed to be inappropriate at that time between oligarch Mr Deripaska and Lord Mandelson.
'Social visit'
But Mr Rothschild said the trip to Abakan was purely social and involved himself, Lord Mandelson, Mr Deripaska, and two other men.
He said the group visited a smelter facility, a sauna, partook in skiing, football, ice-hockey and Russian billiards.
Mr Rothschild was not present in court but said in a statement: "I am disappointed with today's ruling, although I do not regret bringing the action."
A Daily Mail spokesman said the judge had come to the right conculsion that Mr Rothschild placed the reputation of his friend, Mr Mandelson at risk by inviting him to meet Mr Deripaska in Russia.
During the trial, Mr Rothschild's counsel, Hugh Tomlinson QC, said the newspaper had alleged that the Swiss-based financier had taken Lord Mandelson to Siberia in January 2005 to meet and impress Mr Deripaska.
However, as Lord Mandelson was then European Commissioner for Trade, Mr Rothschild knew, or should have known, his position could have appeared compromised, the paper said.
Mr Tomlinson said the paper had stated it had grounds to believe Lord Mandelson and Mr Deripaska had discussed EU aluminium import tariffs and that Mr Rothschild had encouraged the relationship between the two businessmen.
Mr Deripaska, who is chief operating officer for Russian aluminium company Rusal, was at the time in the process of signing a deal with Alcoa - America's largest aluminium company.
The paper alleged that both companies wanted assurance that European Union aluminium import tariffs were not set to rise any time soon and that Lord Mandelson's presence was needed for this.
Giving evidence to the judge during the trial, Mr Rothschild, who also has links to Rusal, said he was "incredibly upset and distressed and amazed" by the story. He also described the report as fiction.
He said: "No EU tariffs or other matters of that nature were discussed.
"The only business was to take place in Central Asia, after Lord Mandelson had returned to Brussels."
Mr Tomlinson stressed that the case was not about Lord Mandelson and Mr Deripaska and there had been no allegations they had been involved in wrong-doing.
Neither man was party to the action or took part in the trial.
"It is not said that Lord Mandelson had in fact a conflict of interest - simply there was an appearance. It is not said that Lord Mandelson failed to make any declarations of interest that he ought to have made or anything of that sort," Mr Tomlinson said.
But Andrew Caldecott QC, representing Associated Newspapers, said it was "clear beyond doubt" that the Daily Mail article in question had shown there was a "wider malaise".
He said Mr Rothschild had fostered an inappropriately close relationship between the two men, and this, in turn endangered the dignity and reputation of Lord Mandelson's position.
Mr Caldecott said: "It is way beyond the norm for a Russian oligarch to be flying the trade commissioner, who he does not know well at the time, to fly him in his private jet to his private chalet to be wined and dined by him.
"It creates the perception that Lord Mandelson may be beholden to his host and also gives Mr Deripaska cachet."
He said the newspaper accepted there were recreational elements to the trip but the purpose was to allow Mr Deripaska to become better acquainted with Lord Mandelson.
In his judgement, Mr Tugendhat said: "There is at the very least reasonable grounds to believe that Mr Deripaska's interest in providing to Lord Mandelson such luxurious and generous hospitality was as Mr Caldecott suggested.
"And I cannot accept that Mr Rothschild was unable to foresee this at the time he invited Lord Mandelson on the trip. In my judgment Mr Rothschild did appreciate this at the time.
"A holder of public office such as a commissioner is required to make a clear distinction between his public life and his private life."
The Daily Mail spokesman said the judgment vindicated the paper's report.
He said: "Mr Justice Tugendhat accepted Mr Rothschild's conduct had been 'inappropriate in a number of respects' and had 'brought Lord Mandelson's public office and personal integrity into disrepute and exposed him to accusations of conflict of interest'.
"This case is a reminder, at a time when newspapers are under attack for invading privacy, that the rich and powerful regularly use the law to prevent legitimate scrutiny of their activities. Had the Mail lost this case, it could have incurred costs of more than £1m."
In his statement on Friday, Mr Rothschild said: "I brought this action seeking an apology for the Daily Mail's utterly false claim that I had arranged for Lord Mandelson to attend a dinner in Moscow to close a deal between Alcoa and Rusal and that this had caused the loss of 300 British jobs.
"The truth is, as the Daily Mail has now accepted, that I had nothing whatsoever to do with this deal and that it had in any event been completed before Lord Mandelson and I even arrived in Moscow.
"Lord Mandelson's trip to Russia was entirely recreational - as the court has accepted - and Lord Mandelson had obtained clearance for the trip from his office before undertaking it."