Assisted suicide cases guidelines issued by GMC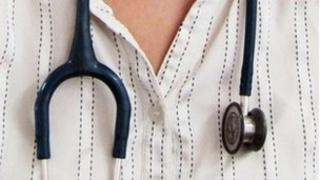 The General Medical Council is launching its first ever guidelines on assisted suicide.
The new guidelines will help the GMC decide if doctors should face a disciplinary panel if they are alleged to have encouraged or assisted suicide.
A draft version is to be subject to a three month public consultation period.
The GMC's chief executive, Niall Dickson said "the main message is that assisting suicide is illegal and doctors should have no part of it".
The GMC, which is the regulatory authority for doctors, decided to produce the guidelines after the case of a severely paralysed man, which was highlighted by the BBC last summer.
The man, given the pseudonym "Martin", told the PM Programme that he wanted to end his life and was taking legal action to try to get advice and help to do so.
Doctor 'challenges'
The draft guidelines say: "Where patients raise the issue of assisted suicide, or ask for information that might 'encourage or assist' them in ending their lives, doctors should explain that they cannot do so because providing this information would mean breaking the criminal law".
They do recognise the "challenges" that a doctor might face in "ensuring that patients do not feel abandoned, while ensuring that their advice does not encourage or assist suicide".
The guidelines suggest that these difficulties would have to be considered when the GMC is deciding whether or not to begin disciplinary proceedings.
Mr Dickson told BBC Radio 4's PM programme that, although assisted suicide is against the law, the draft guidelines do "recognise that the level of culpability may be less in certain circumstances".
The extent to which a doctor has helped the patient would be considered, such as whether the encouragement or assistance was "persistent, active and instrumental, or minor and peripheral".
The draft guidelines say the conduct of doctors may raise a question of impaired fitness to practice if they provide "practical assistance, for example by helping a person who wishes to commit suicide to travel to the place where they will be assisted to do so ".
Their fitness to practice may also be questioned if they provide "information or advice about methods of committing suicide, and what each method involves from a medical perspective".
Behaviour patterns
They do draw distinctions between whether a doctor acts in a professional or personal capacity and also whether or not the incident is a one off.
"You can clearly see that if it was part of a wider pattern of behaviour - that a doctor was helping a series of patients to commit suicide - that would be in a different league from, for example, someone who was peripherally involved in a one off case," Mr Dickson said.
"That's not to say that a doctor who was involved in a one off case is something we would not be interested in."
The draft guidelines do allow doctors to provide information or assistance as part of legal proceedings regarding encouraging or assisting suicide.
Ten days ago the lawyers for Martin went to the High Court in order for that to happen in his case.
This is not the first document like this on assisted suicide.
Debbie Purdy, who has multiple sclerosis, took legal action forcing the Director of Prosecutions to produce guidelines about who is likely to be taken to court for assisting suicide.
It is the DPP's guidance which is currently being contested through the courts by Martin. The new GMC guidelines could face future legal challenges too.