Honours stripped: Who else has lost out?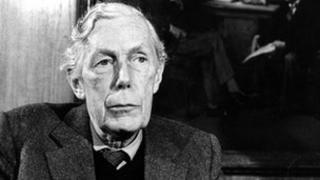 Former RBS boss Fred Goodwin has been stripped of his knighthood in what the Cabinet Office has called an "exceptional case".
The Honours Forfeiture Committee considers cases where a recipient's actions "raise the question of whether they should be allowed to continue to be a holder of the honour".
Mr Goodwin has been criticised over his role in the bank's near-collapse in 2008.
But in the past, only those convicted of an offence, accused of criminal behaviour or struck off professional bodies are thought to have had honours taken away.
So who else has been cast out?
The former spy Anthony Blunt was stripped of his knighthood in 1979 for the treachery of supplying hundreds of secret documents to the Soviets while a wartime agent for MI5.
Blunt was part of the infamous Cambridge spy ring, with Kim Philby, Guy Burgess and Donald Maclean, but was also the Surveyor of the Queen's Pictures.
English jockey Lester Piggott was stripped of an OBE after he was jailed in 1987 for tax fraud.
He had held the award since 1975. He won over 5,300 races and was champion jockey 11 times before retiring at the end of the 1985 season to become a racehorse trainer.
Almost 12 months ago a former head teacher who was made a dame for services to education had her honour revoked, two years after being found guilty of misconduct.
Jean Else, 59, was given the title in 2001 after transforming Manchester's Whalley Range High School.
She was banned from running a school in 2009 by the General Teaching Council after a misconduct hearing.
Boxer's downfall
Former world boxing champion Naseem Hamed was stripped of his MBE after being jailed over a high-speed crash in his sports car, which left the person in the other car with fractures to every major bone in his body.
The crash happened in May 2005, and the honour was removed in 2007 - nine years after he received it.
Jack Lyons, one of the so-called Guinness Four who were convicted in 1990 of illegally boosting the price of shares four years earlier, was stripped of his knighthood.
Lyons escaped jail because of ill health but was fined £3m. On appeal, one count of conspiracy was quashed and his fine was cut to £2.5m.
Joseph Jonas, the former Lord Mayor of Sheffield, was stripped of his knighthood in 1918 after being convicted of a misdemeanour, relating to contacts with a German a year before World War I.
And Irish-born colonial officer Roger Casement forfeited his honour when he was convicted of treason for aiding those involved in Ireland's 1916 Easter Rising and executed.
The Queen annulled Zimbabwean President Robert Mugabe's honorary Knighthood in 2008.
Mr Mugabe was made a Knight Commander of the Order of the Bath in 1994.
But with mounting international condemnation over violence ahead of a presidential run-off election that year, and calls from MPs for the honour to be withdrawn, Britain took action.
Romanian dictator Nicolae Ceaucescu and Italy's Fascist leader Benito Mussolini were also stripped of honorary knighthoods in the past.