Katie Price and Rio Ferdinand tweets to be investigated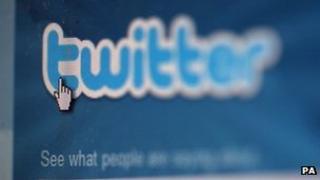 Tweets by Katie Price and Rio Ferdinand will be investigated by a watchdog amid claims they broke advertising rules.
The Twitter messages by glamour model Price and footballer Ferdinand were promoting Snickers chocolate bars.
The Advertising Standards Authority (ASA) has launched a formal inquiry into whether the tweets made it clear they were marketing communications.
The ASA acted following two complaints and said it would publish its findings in due course.
Spoof tweets
It said in a statement: "The ASA has launched a formal investigation into tweets by Katie Price and Rio Ferdinand to establish whether Mars' @SnickersUK#hungry#spon campaign is in breach of the Advertising Codes.
"We are investigating two points: (a) whether it should have been stated in the 'teaser' tweets that they were marketing communications and (b) whether the hashtag "#spon" in the final 'reveal' tweet made it clear enough that that tweet was a marketing communication."
Price sent spoof tweets on subjects such as the Eurozone debt crisis, China's GDP figures and the economic concept of quantitative easing.
Ferdinand wrote on 24 January: "Can't wait 2 get home from training and finish that cardigan", followed by "Cardy finished. Now 4 the matching mittens!!!"
They both tweeted the final pay-off line: "You're not you when you're hungry."
Price has 1.5 million followers on Twitter and Ferdinand has 1.9 million.
Boxer Amir Khan, cricketer Sir Ian Botham and singer Cher Lloyd have also been involved in the campaign.