Three Britons injured in Lashkar Gah explosion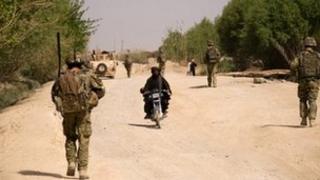 Three British nationals have been injured in an explosion in the city of Lashkar Gah in Afghanistan, the BBC understands.
The Britons, who received minor injuries, are believed to have been part of a provincial reconstruction team. It is thought they were driving in convoy when the explosion went off.
Local reports say a suspected suicide bomber in a vehicle caused the blast.
At least three Afghan nationals were killed.
Lashkar Gah is the provincial capital of Helmand province and was handed over to Afghan control in July 2011.
British forces continue to operate in the city, assisting in the transition of security.