UK ticket holder wins £41m Euromillions jackpot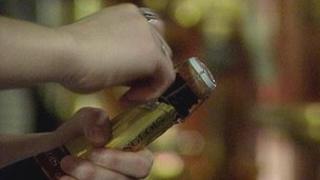 A UK-based ticketholder won nearly £41m in Friday night's Euromillions draw, organiser Camelot has revealed.
No-one has yet come forward to claim the rollover jackpot prize of £40,627,241.
Friday's winning numbers were 2, 10, 22, 27 and 28, and the winning Lucky Star numbers were 6 and 8.
The total is the seventh biggest UK lottery win. The record is held by Colin and Chris Weir from Scotland, who won £161m on Euromillions last July.
The win is the latest in a series of big Euromillions jackpots which have been won by players in the UK.
Just three months after the record win by the Weirs, there was a jackpot of £101m, which was claimed by Cambridgeshire couple Dave and Angela Dawes.
Nine countries - the UK, the Republic of Ireland, Spain, Portugal, France, Belgium, Luxembourg, Switzerland and Austria - participate in Euromillions, with ticket sales from all of them going into the jackpot fund.