Migrant benefits data to be reviewed after complaints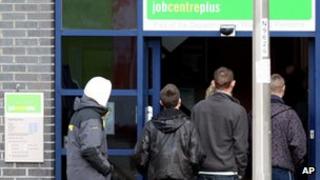 An investigation has been launched after complaints about a government study into migrants and benefits, the BBC has been told.
The head of the UK Statistics Authority has been asked to look into how the figures were compiled and presented.
The figures were the first estimates of the proportion of people born abroad claiming working-age benefits.
The study found 371,000 migrants made claims last year, the vast majority of which were legitimate.
Sir Michael Scholar, head of the UK Statistics Authority, has been asked to examine the study, which was published on Friday.
An UK Statistics Authority official said: "We've had representations about the figures and are looking into it."
He said a number of complaints had been received about how the figures were put together, presented and released to the media.
The UK Statistics Authority has a code of practice that governs the compilation and release of all "official" statistics. It has to be made aware when all official statistics are released.
BBC home affairs correspondent Danny Shaw said it was understood the authority was not aware that the migration and benefits figures were being published.
"One of the issues it will look into is whether the figures were "official" statistics, and therefore covered by the code," he said.
"It will also look into the quality of the figures, and any commentary and explanation that was provided with them."
The UK Statistics Authority, an independent body set up in 2008, is the national custodian of official statistics.
Its objective is to "promote and safeguard" the production and publication of official statistics and ensure good practice.