Killers who go on to kill again under spotlight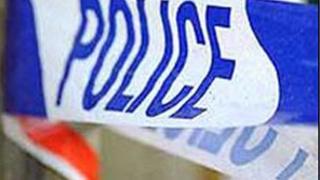 Over 30 killers killed again after being freed from prison between 2000/1 and 2010/11, statistics show.
Figures released by the Home Office show 29 people with homicide convictions went on to commit murder and six went on to commit manslaughter.
Of those 29 murderers, 13 previously committed murder and 16 manslaughter.
The government says it does all it can to protect the public from offenders "but sadly risk can never be eliminated entirely".
One prisoner killed again while still in jail for killing his first victim, the Home Office report said.
The report comes as the number of killings police recorded in England and Wales rose to 636 in the 12 months to March 2011, up from 608 the previous year.
Of those killed, two-thirds were men. A total of 60 were shot - including two by a crossbow - and 232 people were killed by a sharp instrument.
More than three-quarters of women knew the main suspect in the murder, compared with just over half of men.
Elsewhere, police figures released on Thursday show overall crime in England and Wales fell by 4% in the year to September 2011.
A Ministry of Justice spokesman said the decision to release life sentence prisoners "is solely for the Independent Parole Board".
The spokesman continued: "Life sentence prisoners remain on licence for the rest of their lives and are liable to be recalled to custody if they show evidence of increasing risk of serious harm to the public.
"The most serious sexual and violent offenders are also managed under the Multi-Agency Public Protection Arrangements (MAPPA). Under MAPPA, the police, probation and prison services are required to work together to assess and manage the higher risk offenders.
"We do everything we can to ensure that the public is protected from offenders but sadly risk can never be eliminated entirely."