London 2012: Olympic Route Network - Sensitive delivery fears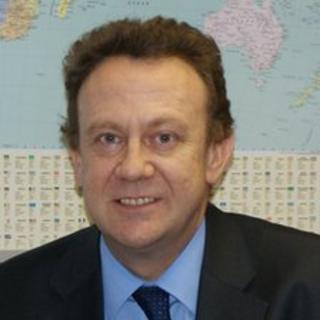 Martin Schulz, TNT Express's project manager for London 2012, says delivery firms need to be given a fighting chance to carry out their business during the Games.
"TNT carries out many thousands of deliveries every day throughout London, comprising a wide range of urgent, time sensitive documents, parcels and pallets containing spare parts for broken down machines and computers.
One of our significant Special Services is the delivery of blood plasma for blood transfusions and human organs for transplant.
We have a national contract with NHSBT to deliver blood plasma which involves us in picking up consignments from a hospital or a blood bank and safely delivering it to hospitals.
If such deliveries are late it could put a transplant at risk.
Parking changes
The introduction of the ORN (Olympic Route Network) and the PRN (Paralympic Route Network) during the Olympics will result in the wholesale removal of existing loading bays on the roads that are a part of the ORN.
We depend on these loading bays to park up and carry out deliveries to businesses on these roads.
In our opinion, these loading bays are not being replaced elsewhere in anywhere near sufficient numbers for us to operate effectively.
Furthermore, [Games organisers] Locog are making additional changes to waiting and parking bays near Olympic Venues.
So, not only are we losing the ability to serve our customers by carrying out kerbside deliveries anywhere on the ORN during normal working hours, we may also not be able to park anywhere near where we need to be.
Fighting chance
It has been stated that traffic disruption will only be experienced in 30% of London. Unfortunately, most of that 30% is concentrated in the middle of London where, arguably, most of our deliveries take place.
TfL is pushing everyone towards nighttime deliveries and yes, we will undoubtedly be carrying out deliveries during the night. However, we do not believe that everyone will be able to receive deliveries during the night.
Although companies are aware that the Olympics are happening, they are, broadly, not yet aware what that actually means to them.
We are making them aware through a variety of means but find that some companies are struggling to comprehend the effect. In many cases, companies haven't decided yet what they are going to do.
We wish to continue to serve our customers in any way they need us, whether that be during the day or at night. However, in order to do so, we need a fighting chance to get to where we need to be and be able to park there to carry out our business."