Police 101 non-emergency number now in full operation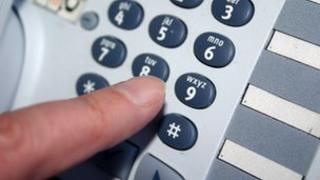 The new non-emergency 101 police phone number is now in operation across England and Wales after a phased introduction in different areas.
Policing Minister Nick Herbert has described the move as one of the most significant changes in the way people contact the police since the 999 number was introduced more than 70 years ago.
The number is intended for calls that do not require an emergency response.
It has already received 2.5 million calls since being phased in.
Only one in four calls to 999 needs an emergency response and the new number is expected to ease pressure on 999 call handlers, enabling police to respond to genuine emergencies more effectively.
The 999 number was first introduced in 1937 and is the world's oldest emergency call service.
Commander Ian Dyson, of the Association of Chief Police Officers (Acpo), said: "Having just two phone numbers - 101 for reporting a crime that has happened, to get advice or to raise local policing issues - or 999 if it's an emergency, makes calling the police a lot easier and makes our services more accessible.
"The 999 number should only be used in an emergency, that is when a crime is happening, when someone suspected of a crime is nearby, or where someone is injured, being threatened or in danger.
"For all other matters the public should call us on 101."
Callers to the 101 line are automatically connected with their local county police force, which will redirect calls to the other emergency forces as necessary.
Calls to 101 cost 15p from both mobile phones and landlines, regardless of how long the call is or when it is made.
The Police Service of Northern Ireland introduced a single non-emergency number in 2005 - 0845 600 8000.
The Scottish government has no plans to introduce a similar non-emergency phone number, a spokesman said.