Phone hacking: Brooks's ex-PA arrested, BBC understands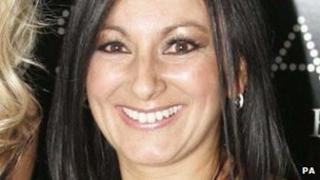 Police investigating phone hacking have arrested a former executive assistant to ex-News of the World editor Rebekah Brooks, the BBC understands.
Scotland Yard said a 47-year-old woman was arrested in Essex on Friday and later bailed on suspicion of attempting to pervert the course of justice.
The BBC understands she is Cheryl Carter.
The woman is the 17th person to be arrested as part of Operation Weeting, the Met's inquiry into phone hacking.
The BBC understands Ms Carter worked for Mrs Brooks, ex-News of the World (NoW) managing editor Stuart Kuttner, and former NoW deputy editor Neil Wallis.
News International declined to comment on the latest arrest.
Ms Carter had worked for Mrs Brooks for almost two decades before they both left when Mrs Brooks resigned from News International, where she was chief executive, in July 2011.
Ms Carter was also beauty editor at the Sun, another News International title.
Her three former bosses have all been arrested themselves during the investigation, as well as ex-Downing Street communications chief Andy Coulson.
The latest arrest happened at about 06:55 GMT on Friday, and the woman was released on bail to return later this month, Scotland Yard said.
It is the first in Operation Weeting since private investigator Glenn Mulcaire's in December. He was released on bail until March over allegations of phone hacking and perverting the course of justice.
The Met set up Operation Weeting to investigate the illegal hacking of the mobile phone voicemails of public figures by the now-defunct News of the World newspaper.
Operation Weeting is running alongside Operation Elveden, the investigation into alleged police corruption.
Allegations of phone hacking and police payments led Met Police Commissioner Sir Paul Stephenson and Assistant Commissioner John Yates to resign, and the News of the World to close down after 168 years.