Detainee abuse inquiry criticised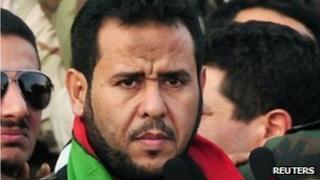 Human rights groups have criticised "shortcomings" in an inquiry into claims the UK government was complicit in the mistreatment or rendition of detainees held abroad.
Seventeen groups, including Amnesty International and Human Rights Watch, argue the inquiry has "seriously deficient" powers to get to the truth.
They have written to the prime minister urging him to "remedy" the matter.
The Detainee Inquiry said it "believes that it can deliver a robust inquiry."
A spokeswoman said it intended to follow its terms of reference to look at "the extent of the UK government's and its intelligence agencies' awareness of, or involvement in, the alleged mistreatment of detainees held by other countries".
It will consider allegations of UK involvement in rendition to countries including Libya as part of its work.
In an open letter to David Cameron, the groups criticise the inquiry's lack of power to decide what material can be made public, and the fact that there will be no opportunity for alleged victims to challenge the evidence given by the security and intelligence services.
Among the signatories are two former UN special rapporteurs on torture, leading academics in international law and directors of human rights organisations.
"While your announcement of this inquiry in 2010 was widely welcomed in the UK and internationally, there is growing concern that the powers currently given to the inquiry are seriously deficient and that it will be unable to properly fulfil the UK's human rights obligations," the letter states.
"Without substantial changes, it will not get to the truth of Britain's involvement or ensure such abuses do not occur again."
The letter coincides with the revelation that lawyers for a Libyan military commander, Abdul Hakim Belhaj, who claims the UK government was complicit in his illegal rendition and torture, have written to the inquiry saying he is not willing to give evidence because of what he sees as its shortcomings.
'Careful scrutiny'
Regarding publication of evidence, they said: "While some documents may need to be kept secret for legitimate national security reasons, there should be a presumption in favour of openness, with the final decision on disclosure resting not with the government but with an independent body."
They also challenged allowing members of the security services to give evidence behind closed doors, saying: "Those who were subject to torture, rendition or illegal detention, and the groups who documented these abuses, should surely have the opportunity to challenge the official version of events and those responsible for policy and its implementation."
The campaigning groups are due to meet with government ministers this month, while the inquiry is set to begin work only once police investigations have concluded.
The Detainee Inquiry will consider all relevant evidence submitted to it, including evidence from abroad and all relevant government documentation.
"But it is inevitable that not all sensitive intelligence material information can be put into the public domain," the spokeswoman said.
"We are, however, committed to being as open as possible. We have agreed with government a robust, workable and fair process (set out in the inquiry's protocol), which will ensure that any claims by government for material to be kept closed will be subject to careful scrutiny by the inquiry."
Referring to witnesses, she said the inquiry did not have the power to compel people to appear.
"Some non-governmental organisations and detainees have stated their intention not to provide evidence to the inquiry. We hope they will reconsider that decision," she said.
BBC security correspondent Gordon Corera said a meeting was expected to take place in the next few weeks in an attempt to iron out some of the problems and encourage some of the groups that are unhappy to re-engage with the process.