Stamps series to mark Queen's Diamond Jubilee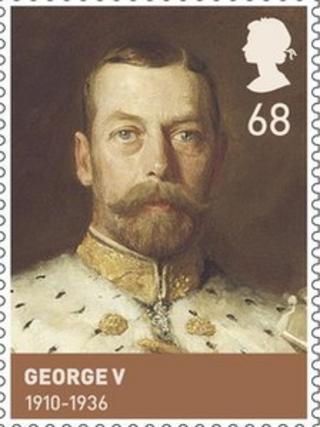 A series of special stamps will be released throughout the year to mark the Queen's Diamond Jubilee, Royal Mail has announced.
The House of Windsor stamps will include the five monarchs from the start of the 20th century.
The Queen's portrait will feature on the final stamp in celebration of her 60th year on the throne.
Stamps to celebrate the books of Roald Dahl and Charles Dickens are also among those to be released in 2012.
Six portraits of the Queen, taken from stamps, coinage and banknotes issued during her reign, will feature on a sheet of stamps in February.
The Roald Dahl set - to be issued later this month - will celebrate his most popular most stories, such as James and the Giant Peach, Fantastic Mr Fox and The Twits.
The 200th anniversary of the birth of Charles Dickens will be honoured with a collection in June.
A Britons of Distinction stamp set will celebrate prominent citizens, including mathematician and Second World War code-breaker Alan Turing and composer Frederick Delius.
Other sets will feature classic locomotives of Scotland, space science, dinosaurs, comics, UK fashion and the second part of an A to Z of Britain collection.
The first of four series of stamps celebrating the London 2012 Games will go on sale on 5 January.