Church metal theft cases reach record high in 2011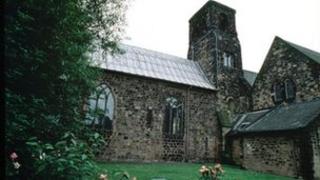 The past year saw the most claims made by churches for metal theft, an insurance firm says.
Ecclesiastical said more than 2,500 claims were made in 2011, surpassing the previous highest figure of more than 2,400 in 2008.
Chelmsford Diocese in Essex was the worst-hit place in the UK, according to Ecclesiastical, which is the main Church of England insurer.
More than 90 metal theft claims were received from churches in that area.
Ecclesiastical says the dioceses of Lincoln and Lichfield in the Midlands were the second and third worst affected, with both making more than Although last year saw the highest number of claims, the value of claims has been higher in previous years.
According to a survey carried out for the insurer, there is support from the public for a toughening up of the legislation on metal theft.
It suggested that two thirds (67%) of UK adults were in favour of changing the law to make it harder for criminals to sell stolen lead and other metals to scrap dealers.
A further 23% said they would tend to support such legislative changes.
Police campaign
John Coates, Ecclesiastical's direct insurance services director, said: "2011 has been a very tough year, with incidents of metal theft from churches becoming virtually endemic.
"If there is any light at the end of the tunnel, it's the groundswell of public awareness of the problem this year and the growing sense of outrage.
"We believe it's important that the government takes note of this mood and takes immediate action to tighten up the law."
It comes after British Transport Police launched a campaign to protect the railways against a rising number of cases of metal theft.
Detective Inspector Mark Cleland said 2011 had been an "unprecedented year" for the sheer scale of the problem and its negative impact on countless people stranded at stations or stuck on trains as a result.
A survey of 2,058 UK adults was conducted for Ecclesiastical by YouGov between 13 and 15 December.