Winter surge in patients using NHS Choices website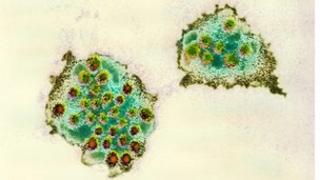 The number of patients going online for health information this winter has increased by more than half, the Department of Health (DoH) has said.
It said daily visits to the NHS Choices website from October to December were up 56% from 235,000 to 368,000, compared to the same period in 2010.
The rise was partly due to people searching for advice about norovirus - the winter vomiting bug, it said.
Searches were up 162% over Christmas compared to the same period in 2010.
Winter visits to the NHS Choices website now average just under 11 million a month, compared to 6.8 million at the same time last year, the DoH said.
Annually, there had been a 35% increase in visits to the site, it added, but the number searching flu and cold content was down.
Health Minister Simon Burns said: "The internet is an increasingly popular source of health advice for millions of people, especially over the busy winter period.
"I am pleased that over 50 per cent more patients than this time last year are getting accurate, reliable online advice about how to best manage their symptoms."
He said easy access to information was reassuring for patients but also reduced pressure on the NHS during busy periods.