Big Society projects get £3.1m from old bank accounts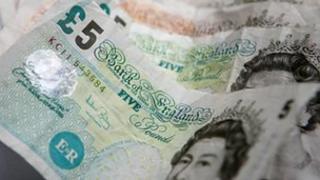 Four Big Society projects are to get £3.1m in funding from dormant bank accounts, the government has announced.
The cash will be used to help the long-term unemployed set up business, vulnerable youngsters find jobs, a community energy project and fund the first social business stock exchange.
In total, about £400m in unused bank accounts is being made available.
But earlier this month MPs said the public and the voluntary sector remain confused about the Big Society idea.
Ministers have not explained clearly enough what David Cameron's flagship project means in "practical terms", the cross-party Public Administration Committee said.
'Exciting projects'
The Big Society Investment Fund will the support projects until the Big Society Capital group becomes operational early in 2012 and takes over its duties.
Civil society minister Nick Hurd said: "These investments will bring real changes to people's lives.
"This is about putting money that has been lying around dormant in bank accounts for years to good use in projects that will benefit our local communities and social entrepreneurs," Mr Hurd said.
"They will help young people into jobs and give the long-term unemployed the opportunity to set up their own businesses.
"The Big Society Investment Fund, under the auspices of the Big Lottery Fund, is doing a fantastic job forging the way. Already, their investment decisions show the range of exciting projects that just need financial backing to get going."
FranchisingWorks is to receive £1m to help long-term unemployed start their own businesses, while Triodos Bank will get £500,000 to help young people find employment in Merseyside.
Finance South East is to set up a fund that will offer renewable energy in deprived areas.
And £850,000 will go to set up the world's first social stock exchange in London. It will provide access to capital for entrepreneurs interested in creating businesses benefiting social and community projects.
John Kingston, chairman of the committee which agreed the funding, said: "We've been impressed by the strength of the deal-flow under the Big Society Investment Fund, and I'm confident we'll be approving more investments in early 2012, to help build and grow the social investment market here in the UK."