Lawrence trial: Not jury's job to right racism - defence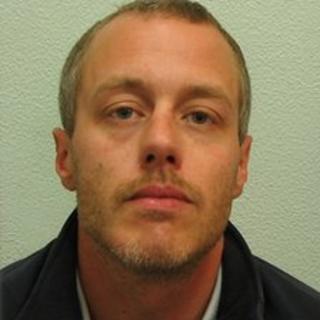 Jurors in the Stephen Lawrence murder trial have been urged not to convict the defendants on the basis that if they do not "racism will have won".
Stephen Batten QC, for David Norris, 35, who with co-defendant Gary Dobson, 36, denies murdering the black teenager in Eltham, south London, in 1993, was making his closing speech.
Mr Batten told the jury: "Conscience is nothing without objectivity."
He described forensic evidence linking Mr Norris to the murder as "waffle".
Mr Lawrence, 18, was stabbed at a bus stop after he was set upon by a group of white youths.
'Senseless death'
Mr Batten urged the four women and eight men of the jury to keep their objectivity when making a decision on the five-week case.
He said the defendants had been faced with a prosecution outside court from the media since 1993.
"Do you have a sense that the well meaning still feel unless there is a conviction some time in the case of Stephen Lawrence and his senseless death, that somehow racism would have won?" Mr Batten asked.
He added: "Racism has long since lost any shred of respect, even one might say, in football.
"The last 18 years since Stephen Lawrence's death has been an enormous help in getting rid of racism.
"The country has come a long way since 1993."
He asked the jurors that if, when they retire to reach verdicts, they would feel "some extra weight of responsibility" compared to other juries.
'Keep oath'
He suggested that after the trial had concluded jurors should take a tour of the historic Old Bailey building, where it is being held.
They should pay particular attention to a plaque put up to two Quaker jurors who were jailed in 1670 for not returning a verdict they were told to, he said. That had led to the right of jurors to return verdicts in accordance to their consciences.
"They kept their oath and we encourage you to keep yours," he said.
Mr Batten cast doubt on forensic evidence linking his client to the murder.
He said key prosecution evidence that a 2mm hair from Mr Lawrence had been found on the jeans of Mr Norris was "not safe".
He said one scientist who testified, Dr Terry Melton, had spoken "like a politician" by avoiding straight answers.
On Wednesday, Mr Dobson's barrister told the jury that forensic findings presented by the prosecution in the trial did not "fit with the wider picture given by the rest of the evidence".
Tim Roberts QC said traces of blood and fibres found on his client's clothing were the result of police contamination.
No eyewitness had placed Mr Dobson at the scene of the attack, he added.
The trial has been adjourned for Christmas.
The judge, Mr Justice Treacy, will sum up 28 December. He told the jury that it would begin considering verdicts by end of next week.