Online sex abuse victims urged to come forward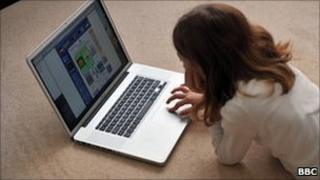 The UK's online child protection agency is appealing to children who may have fallen victim to an internet sex abuser to come forward.
The man is known mainly to target girls aged 12 and over, although some boys are also involved, the Child Exploitation and Online Protection Centre (Ceop) said.
It is believed that in the UK alone there could be hundreds of victims.
The appeal follows the arrest of a man in his mid-twenties in Kuwait.
He was arrested and detained for the suspected sexual abuse of children, Ceop said.
'Sex acts'
Ceop said a non-UK offender gained access to his victims' e-mail accounts and passwords by pretending to be a friend of the child or young person.
He would then tell them that personal information would be sent to their family and friends unless they performed sexual acts via a webcam.
Ceop said it believed the alleged abuse had been going on since 2008.
West Yorkshire Police contacted Ceop in March regarding a suspect who had allegedly targeted a young girl online. Police enquiries uncovered a number of other victims who described performing sexual acts via a webcam.
The investigation was co-ordinated by Ceop, which worked with the authorities in the UK and Kuwait, and a number of other law enforcement agencies in other countries. A number of UK police forces are also involved.
An NSPCC helpline has been set up - 0800 614 458 - and Ceop has urged possible victims to seek advice and support.