Poll suggests public want much tighter press controls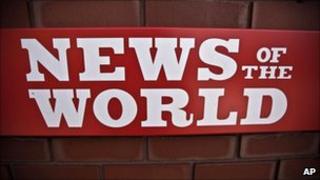 Some 85% of people think the phone-hacking scandal shows press self-regulation has failed and much tighter controls are needed, the results of a BBC Newsnight poll suggest.
Just 11% of those polled disagreed and 4% were undecided.
And while 49% of respondents said they were confident standards would improve in the wake of the Leveson Inquiry, 45% said they were not, with 6% undecided.
The inquiry is currently looking into press culture, practice and ethics.
Prime Minister David Cameron set up the inquiry after the now defunct News of the World newspaper admitted intercepting voicemail messages of prominent people to find stories.
Conducted by Lord Leveson and a six-person inquiry panel, it began in November and is charged with looking into the conduct of press, politicians and police as well as the extent of unlawful or improper conduct within News International and other media organisations.
Lord Justice Leveson must decide whether or not the way newspapers regulate themselves at the moment is satisfactory and if he concludes that it is not, offer an alternative.
The independent self-regulatory body the Press Complaints Commission which was established in 1991 to enforce a code of practice for UK newspaper and magazine publishers and editors has been severely criticised for its handling of the phone-hacking issue.
For the poll, conducted for Newsnight by ComRes, 1,002 British adults were questioned between 9-12 December 2011. The data was weighted to be demographically representative of all British adults.
Buying habits
When asked about the effect the hacking revelations have had on the newspaper industry 50% of those questioned said that they believed it would accelerate the demise of newspapers, 43% said it would not, while 7% said they did not know.
When answering questions about whether the scandal had affected their buying habits, 72% said they would not buy a newspaper whose journalists has been caught illegally hacking the phones of ordinary families caught in the media spotlight such as that of Milly Dowler's family and the parents of Madeleine McCann.
Some 25% said it would not affect whether or not they would buy a paper and 3% said they did not know.
However, the percentage of people who said they would boycott a newspaper because its journalists had been involved in illegal hacking reduced when the target was a celebrity, with 60% saying they would not buy, compared with 34% who said they would still buy the newspaper and 6% saying they did not know.
Watch Newsnight's look back at this year's hacking revelations on Wednesday 14 December at 10.30pm on BBC Two.