UK 'must secure' release of US detainee, judges rule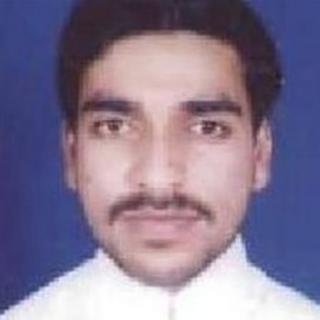 The Court of Appeal has ordered the UK to secure the release of a suspected insurgent who remains held without charge by the US in Afghanistan.
Yunus Rahmatullah was captured by British forces in Iraq in February 2004 and transferred to US custody.
The court said the government had to demand the release of the Pakistan citizen or his return to UK custody, or explain why it could not.
The government said it would "decide its next steps in due course".
Human rights group Reprieve, which took up the case, described the ruling as "historic" and "unique".
The court said the UK government was in a position to act because the original transfer took place under a memorandum of understanding.
Mr Rahmatullah, 29, was a member of a proscribed organisation believed to be linked to al-Qaeda.
The US took him to Bagram air base in Afghanistan where he remains seven years later.
Reprieve used the ancient English common law principle of habeas corpus in the case.
In July, Lord Justice Laws and Mr Justice Silber at the High Court refused to grant a writ of habeas corpus.
Lord Justice Laws said Rahmatullah was "in the hands of the Americans" and it was "impossible" to say that British ministers were in a position to "direct [his] delivery".
But the three appeal judges - the Master of the Rolls, Lord Neuberger, Lord Justice Maurice Kay and Lord Justice Sullivan - disagreed and overturned that High Court ruling.
Lord Justice Maurice Kay said: "On the face of it [Rahmatullah] is being unlawfully detained and [British ministers] have procedures at their disposal... to enable them to take steps which could bring the unlawful detention to an end."
Nathalie Lieven QC, for Mr Rahmatullah, told judges: "It is UK forces which detained this man. It is the UK who have the power to get him back."
James Eadie QC, for the Foreign Office and the Ministry of Defence, said Mr Rahmatullah was "in the power, custody and control of the US" and British ministers could not order his release.
Mr Rahmatullah's lawyers said he denied belonging to any terrorist organisation but admitted going to Iraq "for jihad".
Following the ruling, Reprieve said: "Today's historic decision marks the first time any civilian legal system has penetrated Bagram, a legal black hole where nearly 3,000 prisoners - many rendered from all over the world - have been unlawfully held by the US military for up to a decade."
A Foreign Office spokesman said "Her Majesty's government notes the judgement and will decide its next steps in due course."