London 2012: The cheapest way to go to the Olympics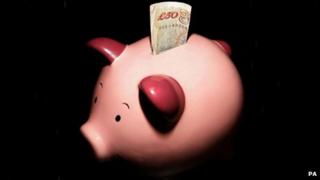 So you were lucky enough to get tickets for the 2012 Games - but with UK and global economic predictions sounding grim, many people attending will want to do it as cheaply as possible.
London is currently the 18th most expensive city in the world, according to Mercer's 2011 Cost of Living Survey. Even savvy locals can find visiting the capital a pricey prospect. So how can those travelling to the Games emerge without a huge dent to their bank balance?
The following information is a selection of what is available during the Olympics.
Travel
Advance planning is the key to saving as much cash as possible. Transport can be very costly if booked at the last minute.
The aim of the Olympic organisers is for 100% of spectators to travel to the Games by public transport, walking or cycling. Transport for London (TfL) has said: "Our goal is to provide a safe, cost-effective and accessible transport network."
Public transport
Spectators with a ticket for an Olympic event in London will receive a free one-day Games Travelcard for the day of that event. This includes the Tube, buses, London Overground, National Rail Services and Docklands Light Railway and covers travel within zones 1-9 on the London public transport network. But you will still have to pay for the Heathrow, Stansted or Gatwick Express trains and taxis and private hire vehicles. TfL has a page on transport accessibility.
The card can also be used for the high-speed Javelin trains running between St Pancras and Stratford International stations, and to and from Watford Junction. Spectators can also claim a 33% discount on river service tickets on the 2012 Games river bus express, and 2012 Games river tour services.
Coach
Coach travel is generally a fairly cheap option. Travel company First, which is working with Games organisers to deliver 2012 Games Travel options, offers a coach service in England and Wales which will run day return services direct to the Olympic Park, ExCeL, Weymouth and Portland and Greenwich Park (for the cross-country phase of the equestrian eventing).
All passengers on the coach services will have a dedicated seat or wheelchair space which must be booked in advance.
Its website states: "We have tickets for adults, children, seniors, families, wheelchair and mobility scooter users."
First also offers parking spaces for private coach operators bringing groups to Games events. National Express is also providing coaches to the Olympic Park and Victoria Station.
Rail
National Rail is offering Games Train Tickets for holders of spectator tickets. The train tickets can be bought now at the "best value Advance fares, which are normally only released 12 weeks before travel", according to National Rail. There will be special timetables for the Games and the website also has a section on accessible travel.
Ticket holders will be able to travel from any National Rail station in the UK to London, and to designated stations in the co-host cities of Coventry, Newcastle, Glasgow, Manchester, Cardiff and Weymouth.
Longer trains running more frequently and later into the night were also announced earlier this year.
Walking and cycling
This is obviously the cheapest way to get about once you are in the capital. Olympic organisers said they have "invested over £10m in making improvements to a network of eight walking and cycling routes linking different parts of London to the Olympic Park and other venues".
About 20,000 cycles are stolen per year in the capital so it is also worth investing in a good bicycle lock.
Disabled access within the venues
Olympic organisers have said that once inside a venue, those with limited mobility will have free access to Games Mobility, which will "loan out manual wheelchairs, powerchairs and electric scooters". The service also includes guiding visually impaired spectators to their seats. It will also be possible to loan a vehicle on the day of the event, subject to availability, or book in advance. There is also a page on their website listing information on accessibility for the Games as a whole.
Park and Ride and Blue Badge parking
If you do intend to use a car for part of your journey, Park and Ride will be available. Tickets start from £12 and include a space for your car or minibus and onward bus or coach transfer to your venue. Spaces are limited so you are advised by organisers to "book early".
Park and Ride can be used for the following areas: Olympic Park, ExCeL, Weymouth and Portland, Lee Valley White Water Centre, Hadleigh Farm, Eton Dorney and Greenwich Park (for day three cross-country).
Blue Badge parking spaces are available at venues for ticket holders with a valid Blue Badge or recognised national disability permit.
Fair pricing
The London Visitor Charter, which aims to get as many companies as possible to pledge "fair pricing and practice during the Games", was launched in July 2011 by London Mayor Boris Johnson.
By signing up, companies agree to maintain their prices during the Olympics, while delivering their goods and services in an "ethical, environmental and sustainable way".
So far 59 have agreed, including Eurostar, the O2 Arena, the Tower of London, Hampton Court and Kensington Palace as well as several restaurants, hotels and other attractions.
Free sporting events
Although much of the Games requires a paid-for ticket, it is still possible to see free events. As with everything related to the Olympics, you are advised to arrive early if you want to claim your space. Here is a list of the free Olympic events:
Men's marathon in central London: 5 August (readers will need to search the page on the link for each event listed).
Women's marathon in central London: 12 August, although for both events, The Mall where they start and finish will be ticketed.
Men's 20km race walk in central London: 4 August
Men's 50km race walk and women's 20km race walk in central London: 11 August, although again for both events, some viewing areas at The Mall are ticketed.
Women's triathlon - cycling: 4 August. Parts of the cycling route from Hyde Park, through Wellington Arch, down Constitution Hill and on to Birdcage Walk in front of Buckingham Palace, are free to view.
Men's triathlon - cycling: 7 August, again parts of the cycling route, as above, are free to view.
Men's cycling road race: 28 July. Parts of the route from The Mall, through west London and then out to Surrey and back, are outside the ticketed areas and are free to view.
Women's cycling road race: 29 July, again as above, parts of the route are free to view.
Men's and Women's individual road cycling time trials: 1 August. Both events, which will start and end at Richmond's Hampton Court Palace, are free.
Free screens
If you want to soak up the Olympic atmosphere without a paid ticket, you can gather at a free screen to watch the Games at London's Hyde Park and Victoria Park from 27 July to 12 August. These venues will also play host to live music and other entertainment. For the Paralympics you can go to Trafalgar Square from 29 August to 9 September.
Organisers suggest that as entry is subject to capacity, you can "guarantee early entry to the sites at Hyde Park and Victoria Park before 2pm by booking in advance". Up to four tickets will be able to be booked in advance for a transaction fee of £3.50 per booking. However, that will not be possible on the days of the ceremonies, or when the Olympic triathlon competition takes place in Hyde Park.
These are added to the 21 BBC Big Screens already announced around the UK, two of which are also in London.
Accommodation
Camping
If you need to stay in or near the capital, camping is likely to be your cheapest option although not many sites near the Olympic Park can offer car parking. Here is a selection of those available:
CampInLondon.com is in Walthamstow, a short commute away from the Olympic Park or a train journey from central London. The site is providing discounted accommodation for those volunteering or working at the Games and is working in conjunction with host borough Waltham Forest Council.
Other campsites include Camp 2012 in Wanstead, which is based at a rugby club a few Tube stops from Stratford. It does not permit cooking or barbecues on the pitches. 2012 Camping London is in Theydon Bois, which is about 20 minutes on the tube from Stratford. It offers free campsite parking if you have a pitch and there is a shuttle service available to the Lee Valley Olympic white water rafting venue.
Lea Valley's Sewardstone campsite in Chingford, east London, offers both camping and wooden cabins plus caravan and motorhome service points. A regular bus service takes you to Walthamstow Central Tube station, which is about half an hour on public transport from Stratford.
Camping 2012 in Essex offers a shuttle bus to nearby Theydon Bois or Debden Tube stations, which are about 25 minutes from Stratford. Pillow, also in Theydon Bois, provides tents, airbeds, breakfast and a car parking space.
Reading Rugby Club in Berkshire is offering to house at least 100 pitches during the four-week Olympic and Paralympic period. The club is based less than 10 miles from Eton Dorney where the rowing events will take place.
Youth Hostels
The Youth Hostel Association has accommodation across the UK, including several places to stay in and around central London, while Hostel Bookers also offers budget beds for the night in the centre of the capital. Hostels. 247.com also lists hostels, B&Bs, Guesthouses, backpackers' youth hostels, apartments and discount hotels.
Hotels
Hotels can be very pricey in the capital, although official London Guide site VisitLondon.com does have a list of cheap hotels, while Holiday Inn is the Games' Official Hotel Provider, and states it is a "gold member of the Employers Forum on Disability and a corporate patron of Tourism for All". Time Out has a list of hotels, including those in the budget bracket, while Premier Inn and Travelodge are both at the cheaper end of the market.
Not all hotels have published their prices for the Olympic period yet, and the Daily Telegraph reported last August that some hotels' prices during the Games were likely to be "well in excess" of what they would usually charge. However Tom Jenkins, chief executive of the European Tour Operators Association (ETOA), told the paper that "such pricing was optimistic". The Financial Times also reported last March that hotels were "ratcheting up" prices.
Thomas Cook is the official provider of short breaks to the Games and it states that "Thomas Cook Games Breaks customers and Games Break Plus customers can use their ticket confirmation documents and tickets to purchase discounted rail fares" to the Games.
Locog have recommended the Inclusive London website for information on accessible accommodation, including east London.
Food
Buying food, especially if you have a hungry family, can really add up. If you are going to the Games, there are restrictions on how much food and drink you can take in with you. Spectators will not be allowed to take in drinks or liquids in containers of 100ml or more.
Locog has said free water will be available across the venues, and the rules, including on how much food people can take, were being finalised. Food is listed as a restricted item on Locog's website, but a spokesman said how big a picnic people would be able to carry in was "still under discussion".
According to the current terms and conditions for Olympic ticket holders, items that cannot be taken into venues include:
Food, except baby food
Alcohol and soft drinks, except baby milk and medical supplies
Liquid in containers over 100ml
Bottles or glass containers
Flasks and thermoses
If you want buy food and drink within the Olympic Park you will have to use cash, or a Visa card, one of the sponsors of the 2012 Games. McDonald's will be the only branded food outlet in Olympic Park but there will be other non-branded caterers selling a wider range of food and drinks, including alcohol.
For eating outside Olympic venues, Time Out has a section on London's Best Cheap Eats, About.com lists London Cheap Eats - Eat For Under a Fiver and VisitLondon.com, the capital's official online guide, has a list of cheap restaurants.
Top Tip London has suggestions which include "eat ethnic or grab a cornish pasty" and "fill up at your hotel with a cooked breakfast", and The Guardian has a blog on Eating East London... on a budget.
Cultural Olympiad
The London 2012 Festival, which is part of the Cultural Olympiad's arts programme for the Olympics, takes place from 21 June to 9 September.
The festival bills itself as "the most exciting festival the UK has ever seen, bringing more than 10 million opportunities to see 1,000 performances and events".
It states it will feature "leading artists from all over the world" from the fields of dance, music, theatre, fashion, food, art or film.
Organisers have said that although some of the events will be ticketed, "the majority will be free to attend".