Killers of transgender people to get longer sentences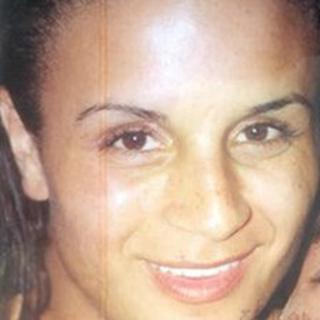 The Home Office has announced longer jail sentences for murders motivated by hostility to a transgender person.
The starting point used by the judge to set the tariff - or minimum term - will double from 15 to 30 years.
Ministers say an amendment will be added to the Legal Aid Sentencing and Punishment of Offenders Bill.
The Ministry of Justice later confirmed that the 30-year minimum would also apply for murders motivated by hatred towards a disabled person.
Justice Secretary Ken Clarke said: "Hate crimes are abhorrent, they leave sections of society living in fear and at risk of unprovoked violence.
"These proposals make clear offenders should be in no doubt that they face a more severe sentence for these unacceptable crimes."
In September this year Leon Fyle, 23, was jailed for life for the murder of Destiny Lauren, a pre-operative transgender person who worked as a prostitute.
Fyle, who was convicted after a retrial, was given a 21-year tariff.
'Breaking down barriers'
There are no specific figures for violence or hostility towards trans people but it is believed to be on the increase.
The murder of Ms Lauren, who had been born Justin Samuels, was one of a number of recent murders of transgender people.
BBC home affairs correspondent Danny Shaw said the government had launched a strategy in England and Wales to drive out transgender prejudice.
On Thursday the Home Office launched the first ever national strategy to promote transgender equality.
Unveiling the plan on YouTube, Home Office Minister Lynne Featherstone said: "It's an important step, but I recognise that government can only go so far.
"So we will be working with schools, businesses and communities so that together, we can drive change and help consign transphobia to the past."
April Ashley, who became the first person to undergo sex-change surgery in Britain in 1960, said: "There are so many support groups out there, unlike when I did my transition 52 years ago when there was no help at all.
"Today's announcement shows we are moving forward to breaking down barriers and educating people."
The Gender Identity Research and Education Society welcomed the plan: "It contains a welcome range of commitments from major government departments to improve the lives of trans people.
"Trans people recognise that there is much more to do and will continue their productive relationship with the government."