More people give to charity but average goes down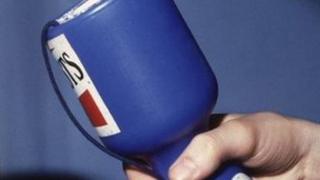 More people are giving to charity but the average amount being donated has fallen, according to new figures.
An extra 1.1 million people made donations in the year to April but the median average monthly donation - which excludes the effect of the most wealthy philanthropists - fell from £12 to £11.
The Office for National Statistics surveyed more than 3,000 adults for the study.
It found the total value of donations was £11bn - the same as last year.
The survey was carried out by the ONS on behalf of for the Charities Aid Foundation and National Council for Voluntary Organisations.
Charities Aid Foundation Chief Executive John Low said it was "encouraging" that more people were supporting charities despite sharp rises in the cost of living.
But he added: "The economic downturn means many more people are turning to them for help, and charities themselves are struggling against rising costs, so every pound is really needed."
Medical charities were the most popular causes, with 11 million people donating to medical charities and nearly eight million to hospitals. Children's causes were also popular.
Fewer people gave to charities supporting arts, sports and the environment.
Andrea Cail, who manages Derian House children's hospice near Preston, agrees: "We have noticed in the last year that our income from donations is down.
"We have electricity and gas bills to pay and food, as well as staff salaries to pay, so all our general costs have increased.
"We rely primarily on people giving us money - we get less than 9% from the statutory sector - so we rely on the generosity of everybody out there".
'Timely reminder'
Large charities are also struggling. Claire Tomkins from the Refugee Council said the government had cut its funding by 62% and although loyal supporters had given generously it had been hard to recruit new ones.
She said: "This has been a really tough year.
"With demand increasing, individual donations have never been more important so we can make sure our clients get the help they need."
CAF says that while the total donated remains at £11bn, inflation means that it is worth £900m less than the amount given in 2007/08, the year before the UK entered recession.
The survey indicates that in 2010/11 58% of UK adults gave to charity, an increase from 56% in 2009/10.
The mean average donation was £31 a month. However, the charities prefer to compare median averages year-on-year as this gives a more consistent guide to trends.
Women aged 45 to 64 were the most likely to give and give the most - on average around £20 per month. Those aged 16-24 years were the least likely to give, it found.
"A few pennies"
National Council for Voluntary Organisations chief executive Sir Stuart Etherington said: "This research is a timely reminder that even in straitened times, the British public are prepared to dig deep and show goodwill towards those most in need.
"However, these figures also highlight that charities will have to work extra hard to attract donors and keep pace with inflation at a time of economic challenges and increased demand for their services."
One charity has been set up to make it easier for people to donate small amounts. The Pennies Foundation enables people to round up payments made on their bank cards while making purchases in selected shops.
The retailers then nominate a charity to receive the money.
Alison Hutchinson from the Pennies Foundation said the number of companies signed up to the scheme was growing: "These pennies are really powerful - if every UK card holder gave once a month, say 30 pence, over £150m could be given to charities up and down the country.
"There are 43 million card holders in the UK generating about a million transactions every hour, just imagine if all those transactions had the opportunity to donate a few pennies."