Juror faces contempt proceedings over 'case research'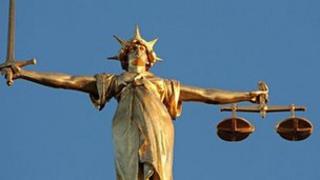 The attorney general has been granted permission to bring a contempt of court case against a juror who allegedly carried out research on a defendant.
Theodora Dallas, a University of Bedfordshire lecturer, was a juror in a case at Luton Crown Court in July.
She allegedly sought information, in defiance of a court order, on defendant Barry Medlock, who was charged with causing GBH with intent.
The trial was aborted and a retrial ordered after concerns were raised.
The High Court was told Ms Dallas had conducted internet research and sought information on the defendant, in particular regarding his previous convictions.
Louis Mably, acting for the attorney general, said: "Next day, when the jury retired, she informed other members of the jury. Her conduct was reported to the court and the judge discharged Ms Dallas and the remaining jurors.
"This kind of internet research does constitute a contempt of court in that it creates serious prejudice to the administration of justice. That is the inevitable consequence."
Sir John Thomas, sitting with Mr Justice Wyn Williams, gave permission for the case to proceed. Sir John said it should be heard as soon as possible as such action, if proved, needed quick attention to deter others.
Medlock had been charged with two co-defendants of causing GBH with intent. He was tried alone on 4 July after his co-defendants pleaded guilty.
Following the report of the contempt on 8 July, the judge discharged the remaining jurors and the trial was aborted.
Medlock was later convicted on 20 October following a retrial.
Last June Joanne Fraill was sentenced to eight months in prison for contacting a defendant in a drugs trial via Facebook. She was the first juror to be jailed for a contempt of court by using the internet.