Terror suspects held longer in Birmingham investigation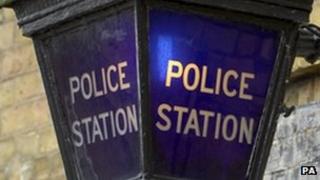 Police have been granted more time to question four men being held on suspicion of terrorist offences.
Birmingham Police arrested the men in Sparkhill on Tuesday morning as part of an anti-terrorism investigation.
The suspects - three aged 19 and one aged 24 - are suspected of fundraising in the UK and travelling to train for terrorist purposes in Pakistan.
Police now have until Tuesday morning to charge or release the men, or apply for a further period of detention.
Eight others have already been charged in connection with the investigation, known as Operation Pitsford.
Seven of those are currently on remand after appearing in court.