Police Review magazine to close after 118 years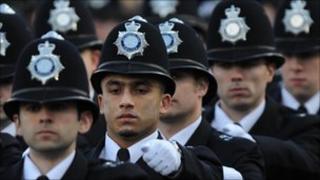 The trade magazine Police Review is to close after 118 years.
The publisher IHS announced on the Police Review website that the last printed edition of the magazine would come out on 25 November.
The website itself will close three days later, but it is not clear what will become of the magazine's eight journalists.
The magazine was launched in 1893 and printed every week since, even after an IRA bombing in 1996.
Group Publishing Director Sean Howe, said: "The magazine has enjoyed a long and rewarding history, providing the UK policing community with the highest quality news, information and training packages, but unfortunately changes in the marketplace mean that period is drawing to a close."
The chairman of the Police Federation, Paul McKeever, said on Twitter: "A sad farewell to Police Review. We will miss the magazine and more importantly, all the great people who worked there."
The magazine was part of the Jane's Information Group of specialist military and maritime publications, which was bought by a US company, IHS, in 2007.