Does anybody regulate private investigators?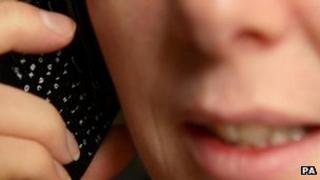 A lawyer who represents phone-hacking victims is to sue News International for damages after it was revealed the News of the World hired private investigators to spy on him and another lawyer. But who regulates private investigators?
Under the Private Security Industry Act 2001, provision was made for private investigators to be licensed.
The Act set up the Security Industry Authority which prioritised the licensing of bouncers and wheel clampers.
There are now 367,000 people in the UK with valid SIA licences to work in the security industry.
But the SIA did not get round to private detectives and last year the government announced it was scrapping the organisation and replacing it with a "phased transition to a new regulatory regime".
Legislation is expected late next year and the new body, which will probably retain the SIA name, will be independent of state control.
It will be up to the new body, which may not come into force until 2013 or 2014, to decide on its priorities and whether it has the manpower to embark on licensing private investigators.
There are a number of professional organisations which represent the industry.
One of them is the Institute of Professional Investigators (IPI) and its secretary general, Dave Pryke, said they would like a licensing scheme to be introduced immediately.
'Professionalism'
He said of the News of the World revelations: "Certain journalists have been invading people's privacy to an outlandish extent. Licensing would make it clearer for the investigator what he can and cannot do.
"A licensing structure would help the professionalism of the industry because without licensing anybody can do anything."
Mr Pryke said there were between 20,000 and 50,000 people working as private investigators in the UK.
But he said many of them were "cowboys" and estimated that if regulation was introduced only around 2,000 people would be cleared to get a licence.
Mr Pryke said private detectives' work varies but includes divorce and personal work, as well as insurance fraud, tax investigation and corporate investigations.
The IPI offers training courses which warn investigators of the legal pitfalls.
Suspension risk
One of the biggest obstacles is the Regulation of Investigatory Powers Act 2000 which made it illegal to tap phones, intercept e-mails or otherwise invade someone's privacy.
Mr Pryke said: "We would like to believe that our members are whiter than white and if any of them sail too close to the wind we'd learn about it, and if they went too far we would suspend them."
Other trade associations include the Association of British Investigators, the World Association of Professional Investigators and the World Association of Detectives.
A Home Office spokesman said: "We are currently considering whether to regulate private investigators.
"A new independent regulatory scheme will replace the Security Industry Authority, and that would cover any such regulation. In the meantime private investigators are subject to the law on intercepting communications like everyone else."