London 2012: Local Leaders and Get Set schemes launched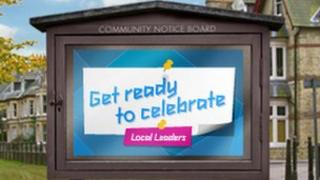 Organisers have launched two schemes to raise awareness about London 2012.
The Local Leaders initiative invites volunteers to promote awareness of the Games in their communities and organise Olympic celebrations next year.
They will receive free materials for events themed around quizzes, barbecues, or garden celebrations.
The Get Set for the Olympic Torch Relay scheme aims to help schools teach the relay's history, the design of London 2012's relay and the torch itself.
The education resource aims to provide schools with cross-curricular resources aimed at teachers working with three-to-16 year olds.
It is open to schools that are part of the London 2012 education programme, Get Set.
A further resource will launch next year to encourage schools to plan a welcome for the Olympic flame and show support for the torchbearers.
More than 20,500 schools have already registered with the programme.
Schools that are not part of the Get Set programme have the opportunity to join when the second round of applications opens on 28 November.
Schools that join the programme by 16 December 2011 will also secure an allocation of free tickets to the Games through the London 2012 Ticketshare initiative.