RBS and NatWest customers hit by maintenance glitch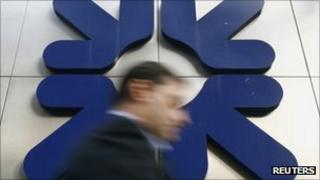 RBS and NatWest customers have been unable to check accounts online because of problems caused by maintenance work, the Royal Bank of Scotland has said.
Problems arose after the maintenance work went wrong and meant account balances were not updated overnight.
Some accounts have not been credited when they should have been and there have been problems for some customers making withdrawals from cash machines.
In a statement, the bank "apologised for any inconvenience caused".
'Recovery plans'
The Royal Bank of Scotland hopes to resolve the issue within hours.
The bank said: "Our ATM and card payment systems are operational and the majority of our customers are using these as normal.
"There have been problems affecting online and telephone banking but we have a good understanding of the issues and are making good progress with our recovery plans.
"We will keep our customers fully informed and apologise for the inconvenience this has caused."