Milly Dowler police 'likely' to have been hacked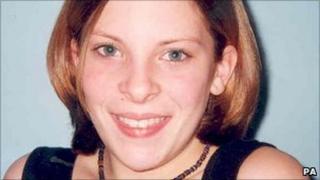 Surrey Police officers are "likely" to have had their phones hacked during the hunt for murdered teenager Milly Dowler, counsel for the force has said.
Addressing a seminar ahead of Lord Leveson's phone hacking inquiry, John Beggs QC said a "number" of officers may have been affected.
The force has said it had known Milly's phone was hacked by someone working for the News of the World (NoW) in 2002.
Lord Justice Leveson's inquiry is set to start its hearings on 14 November.
The judicial inquiry will look into the culture, practices and ethics of the press.
Lord Leveson will lead a seven-strong panel, which is expected to report within 12 months.
It will begin with submissions from inquiry QC Robert Jay and victims including actress Sienna Miller and the family of murder victim Milly Dowler.
The inquiry follows the closure of the NoW in July after it emerged that people employed by the newspaper had hacked into mobile phones.
But before it starts seminars have been held to consider the media's conduct, the future of self-regulation, ways to address breaches of standards and request additional information which may be considered as evidence.
Core participant application
During a seminar earlier, Mr Beggs said: "My instructions are that it is likely that a number of Surrey Police officers themselves were victims at the time of the launch of the Milly Dowler investigation, in March nine years ago - were themselves victims of hacking.
"I don't want to develop that any further."
His comments came as he made an application for Surrey Police to become a "core participant" in the inquiry.
Lord Justice Leveson said he would consider the request on the basis that the force may be subject to criticism over alleged failings during the Milly Dowler investigation.
Core participant status has been granted to 46 alleged victims, meaning they can be represented by a barrister, seek to cross-examine witnesses and make opening and closing statements.
They include author JK Rowling, actors Hugh Grant and Sienna Miller, and the family of murder victim Milly Dowler.
In July it emerged that officers were aware the schoolgirl's phone messages had been hacked into shortly after she went missing as she made her way home from school in March 2002.
Evidence focus
Chief Constable Mark Rowley said the now-defunct Sunday newspaper made a call to the police operation room co-ordinating the inquiry into the schoolgirl's disappearance in April of that year which suggested her voicemail had been accessed.
However, he said, officers "focused on retrieving any evidence the NoW had that could assist in the investigation into Milly Dowler's disappearance" as that was the priority.
No criminal investigation was launched into how the News International newspaper received the information it provided.
Surrey Police did not arrest or charge anyone in connection with the hacking.
The force later confirmed that it did not pass the information on to the Metropolitan Police's original phone-hacking investigation in 2006.
Prime Minister David Cameron set up the inquiry after the News of the World admitted intercepting voicemail messages of prominent people to find stories.
One of its journalists, royal editor Clive Goodman, had been jailed along with private investigator Glenn Mulcaire in 2007 after admitting the practice.
However, police say the names of up to 4,000 celebrities, sport stars, politicians and crime victims appear in documents suggesting they were potential targets of phone-hacking.