British Empire Medal to return says David Cameron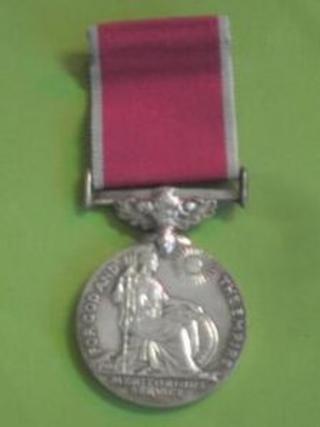 A medal for local heroes that was scrapped nearly 20 years ago as part of a bid to make the honours system "classless" is to be revived, Prime Minister David Cameron has announced.
The British Empire Medal (BEM) will be awarded again from next year to mark the Queen's Diamond Jubilee.
Mr Cameron said too few people received MBEs, which it was hoped would replace the BEM when it was scrapped in 1993.
Founded in 1917, the BEM was sometimes seen as a "working-class" honour.
Those awarded the honour did not receive it from the monarch but from the lord lieutenant of their county or a local authority.
Former prime minister Sir John Major ended the awarding of the BEM.
The former Conservative premier decided that the distinction between the two honours had "become increasingly tenuous" and he wanted more local people to receive their awards from the Queen herself.
The revived honour will again be bestowed on recipients by the lords lieutenant.
However, those awarded the BEM will be entitled to attend a Buckingham Palace garden party with others whose work has been recognised.
About 300 are expected to be awarded each year, although the number is expected to be lower in the first year.
Speaking from Perth, Australia, where he is attending the Commonwealth Heads of Government Meeting (Chogm), Mr Cameron said: "I am delighted that we are going to start using the British Empire Medal again.
"The medal will be handed out in recognition of the dedication and hard work so many provide to their communities."
The prime minister said the current approach meant the number of people being honoured for the services they provide to their local communities is "disproportionately low", adding he was "determined to change that and redress the balance".