Australia appears at ease with arriving Queen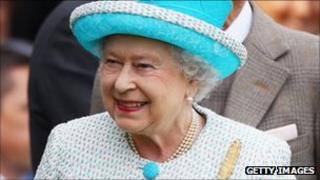 The Queen is starting a 10-day tour of Australia in Canberra - her 16th visit to the country in the nearly 60 years she has occupied the throne.
Queen Elizabeth comes to Australia as its sovereign - she is Queen of Australia - and head of state.
Some are suggesting that it may be her last visit to this country. She is 85, her husband is 90, and there must come a time when the physical stamina of even such a dutiful monarch as Elizabeth II will find that the journey to the other side of the world is too taxing.
But I would very much doubt that we have yet reached that point. I seem to recall that precisely the same predictions were made at the time of her last two visits, in 2002 and 2006, and there is nothing to suggest that the Queen regards this as a farewell visit.
The fact is that Australia seems to be more at ease with the monarchy than it has for a number of years.
Notwithstanding that its Welsh-born Prime Minister, Julia Gillard, is a declared republican or that one in four of its people were born outside Australia and therefore have no instinctive affinity for the concept of monarchy, the reality is that the republican cause in Australia seems to be at its lowest point in more than 20 years.
One recent opinion poll showed 55% in favour of the monarchy, with 34% favouring a republic. For republicans that is a poor result after years of pushing their arguments that in the 21st Century Australia really should have an Australian as head of state rather than one who is based in London.
Star quality
To what can this level of support for the monarchy in Australia be attributed? Partly it's the product of the near-universal respect and affection with which the octogenarian Queen Elizabeth is regarded.
Next year she will celebrate her Diamond Jubilee, marking the 60 years since she came to the throne.
It is a remarkable record and it is perhaps little surprise that the populations of the 16 countries around the world of which she is Queen are finding themselves wanting to give voice to their appreciation before it's too late.
At the same time, we've had the clearest sight so far of what the monarchy of the future has to offer. Shortly before his wedding to Catherine Middleton, Prince William paid a short but highly successful visit to Australia and New Zealand to meet the victims of recent natural disasters.
His understated charm and obvious sincerity made a positive impression on a country which isn't easily won over by visiting Pommie princes.
Since then William has got married. Suddenly the Royal Family has rediscovered the ability to project star quality on a scale which has triggered levels of interest that can sometimes appear to border on envy in countries without a monarchy.
So with a serene and matriarchal Queen Elizabeth, and an attractive king-but-one and his glamorous new wife, it is little surprise that the politicians in Australia, even those who a few years ago were unhesitating in declaring their republican ambitions, have realised that the future of the monarchy in this country is no longer an issue with any significant public resonance.
Part of their lives
The Australian prime minister has said, in effect, that the whole matter has been adjourned until after the Queen's reign comes to an end.
Meanwhile the leader of the Australian opposition party, Tony Abbott, is a staunch monarchist who senses perhaps that, for now, Australia is very content to leave things as they are.
All of which means that Queen Elizabeth can expect another warm welcome when she steps out once again as Queen of Australia.
The pace of the visit is measured, in deference to her age, but it will culminate in the western Australian city of Perth for the political hothouse of the biennial meeting of heads of government from all the nations of the Commonwealth.
They, like the citizens of Australia whom she will meet over the next 10 days, have come to regard this elderly lady with the silver hair as part of their lives and hope she will be there for as long as possible.