Children trafficked for 'sex work and drug production'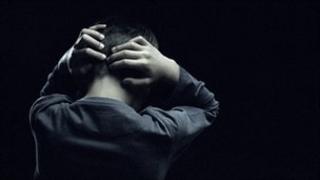 Sexual exploitation and cannabis production are the main reasons why children have been trafficked into the UK, according to latest figures.
The information comes in a report by the Child Exploitation and Online Protection Centre (Ceop).
Of the 202 children trafficked so far this year, more than a quarter were intended for sexual exploitation, it found.
Most of the children were aged between 14 and 16.
The report was based on referral data from 1 January until 15 September of this year from the UK Human Trafficking Centre (UKHTC) and the NSPCC's Child Trafficking Advice and Information Line (CTAIL).
Of the victims, figures suggest that females were trafficked more often than males.
The report says children were also trafficked for domestic slavery and for benefit fraud whereby exploiters traffic children into private fostering arrangements in order to claim benefits, or obtain benefits under several fraudulent identities for a child.
The data also shows that:
67 children were trafficked from Africa, 29 of whom were from Nigeria, mostly female and were sexually exploited;
63 children were identified as being from Asia. The bulk of these were male, from Vietnam and trafficked for labour exploitation and to work on cannabis production farms;
50 were trafficked from Eastern Europe, of which nearly half were from Romania and were mainly used for criminal activity such as pickpocketing and shoplifting;
22 were from other areas including Western Europe, South America and the Caribbean.
Ceop said voodoo was often used as a way to control and coerce victims from Africa into exploitation.
Victims have said they were forced to take part in witchcraft ceremonies prior to being trafficked from Nigeria. They were then told that they and their family would be cursed or harmed if they do not comply with the instructions of their exploiter or if they do not pay back a debt to their exploiter.
'Slave-like existence'
Ceop said the true number of children trafficked into the UK was unknown because "by its nature, it is an often hidden and covert crime which is difficult to identify".
John Cameron, head of the NSPCC's helpline, said: "The gangs who bring these vulnerable children into the UK are highly organised and ruthless.
"The trafficking is often carried out like a military operation with victims being taken through several countries and passed along a line of criminal 'agents'.
"Even if the children are intercepted by the authorities and put into care they are frequently tracked down again by the people exploiting them and spirited away to a slave-like existence."
He said trafficking was a "considerable problem" which required urgent action from all relevant agencies and urged people to contact their helpline.
Peter Davies, chief executive of Ceop, said: "Child traffickers constantly alter tactics to evade detection so regular assessments are important to identify new ways of entry into the UK, patterns of exploitation and victim experiences so that frontline agencies have the latest understanding."
It is the first time a report using these datasets has been published.
It aims to provide an overview of child trafficking to inform authorities such as police forces and children's services of emerging trends so that potential victims can be recognised.