Ex-wife Mandy Fleming jailed for sinking yacht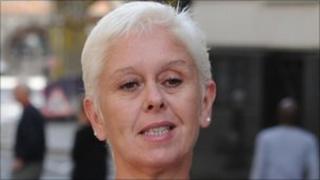 A woman has been jailed for 18 months for sinking her estranged husband's yacht at Brighton Marina.
Mandy Fleming, 47, sank the Double Dragon after becoming angry with her ex for spending money on the vessel.
The Old Bailey heard she drilled three holes in the hull and turned on cooker gas taps, turning the £75,000 yacht into a "bomb".
Fleming of Sheerness, Kent, pleaded guilty to endangering life by causing criminal damage in 2004.
Old Bailey Judge Richard Hone told her: "You were a manipulative, angry and troubled individual."
Fleming had gone to the marina to meet her then lover David Brown and his wife Nemone for a "menage-a-trois" the court heard.
Explosion fears
But she "lost it" after seeing her estranged husband Adam had bought a new television and other items in the boat, when he had told her he did not have any money.
She rang him and berated him for his spending, before returning to the vessel with a drill and drilling three holes.
The next morning, a marina official went aboard to pump out water and noticed the gas taps had been left on.
Prosecutor Mark Gadsden said: "A volatile mixture of propane gas and air had been created and all it would have needed was for someone to turn on an electric light or torch, or respond to a mobile phone or radio, for it to have exploded."
An estimated £40,000 damage had been caused to the yacht.
Fleming wept as she was told she would have to serve half the sentence, less the two-and-a-half months she had initially spent in custody.
She and haulage contractor Mr Fleming have since divorced. They had married two years before the incident in what was Fleming's third marriage.
Oliver Blunt QC, for Fleming, told the judge: "A lot of water has gone under the bridge since that time.
"She has little recollection of the gas being turned on. They had all been drinking and were very much the worse for wear."
Fleming was initially charged with damaging the boat but was later accused, along with Mr Brown and another man, of plotting to kill her husband by hiring a hitman.
But the charges were dropped last month after supergrass Gary Eaton, the chief witness, was discredited.
Earlier this year, his evidence was also excluded from the failed prosecution of three men charged with murdering private detective Daniel Morgan.