Ex-MI5 chief to hear deportation case of alleged spy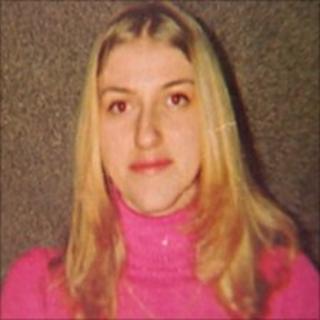 A judge has ruled that an ex-British intelligence chief can help to decide whether an MP's former aide accused of spying should be deported from the UK.
Lawyers for Russian Katia Zatuliveter, 26, argued that former MI5 chief Sir Stephen Lander could not be impartial.
But Mr Justice Mitting said Sir Stephen's expertise was needed by the Special Immigration Appeals Commission.
Miss Zatuliveter, who denies spying, worked for Lib Dem Mike Hancock. Her case will be heard next month.
Government lawyers say she should be deported from the UK on the grounds of national security.
Sir Stephen, who was MI5 director general from 1996 to 2002 during a 27-year career at the security service, will be in a three-member panel deciding the deportation case.
At a hearing in London on Thursday, Tim Owen QC had argued that Sir Stephen was a "cheerleader" for MI5 who had given media interviews about Russian intelligence.
"This is about as clear a case of bias as it's possible to imagine," he said.
Commons pass
But Mr Justice Mitting, who will chair the Special Immigration Appeals Commission panel, said: "In my judgement an informed and fair-minded observer would recognise that the intention of Parliament [is] that we should equip ourselves where possible with sufficient expertise to deal with the very difficult and very important questions we have to determine."
Miss Zatuliveter was arrested in August 2010 at Gatwick airport as she was about to fly to Moscow.
Portsmouth South MP Mr Hancock has backed his former employee, saying he had no reason to believe she did anything but act honourably when she worked for him.
Miss Zatuliveter began working for Mr Hancock in November 2006 as an intern and was given a pass to the House of Commons before becoming his full-time parliamentary assistant.
In a statement following her release on bail, she said: "I am not working for and have never worked for the Russian intelligence services."
She added: "I do not understand why the deportation order has been made against me but I am determined to stay in the UK to fight to clear my name."