Warning over kidnap legal loophole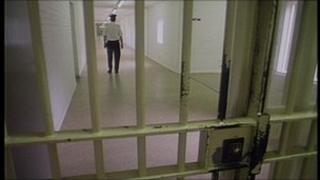 A loophole means some people guilty of kidnap may not face the full force of the law, the government's law reform experts have warned.
The Law Commission said the legal definition of kidnap needed to be rewritten to allow prosecutors to deal properly with each offender.
It said the existing definition was confusing and ambiguous.
The commission said reforms would lead to better prosecutions and also save court time and money.
Kidnapping is a common law offence - a historic crime developed in the courts, rather than being defined exactly by an Act of Parliament.
It covers a huge range of possible offences, from minor domestic incidents to major conspiracies, and can carry a maximum life sentence.
But the Law Commission says kidnap is more complex than the popular view that the offence occurs when someone is taken against their will.
Prosecutors must also show that there was either fraud or force involved - otherwise they must rely on other offences such as abduction or false imprisonment.
Seven-year maximum
In its consultation, the Law Commission said this meant there was a gap in the law where either a child or a vulnerable adult - such as someone with learning disabilities - was enticed away.
Although neither could give consent to being taken away, a perpetrator would escape a charge of kidnap if the police and prosecutors could not show they used force or fraud.
In the worst-case scenario, this could mean that someone who kidnapped a child would face a maximum sentence of just seven years.
In practice, prosecutors usually get around this quirk in the law by using other offences - and more serious forms of kidnap typically involve other crimes that lead to long jail sentences.
But the commission said kidnap could be made more workable by simply showing that the victim had not given their consent to being taken away.
'Vague and arbitrary'
The commission said reforms could also allow minor cases to be dealt with by magistrates' courts, saving both time and money.
Professor David Ormerod of the Law Commission said the definition of kidnapping was both "vague and arbitrary".
He said: "In practical terms, a young child or vulnerable adult who accompanies an offender without having been forced or defrauded into doing so won't necessarily have been kidnapped.
"Our aim is to clarify the definition and boundaries of kidnapping and to ensure that these forms of wrongdoing can be prosecuted with confidence."
The three-month consultation on the commission's proposals ends on 27 December.