Phone hacking: Does Dowler payout offer set a precedent?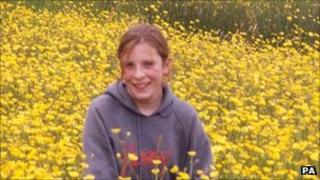 News International is understood to be close to a £3m compensation deal with the family of murdered schoolgirl Milly Dowler. But why has Rupert Murdoch agreed to such a huge payout?
A settlement of £3m in a civil case for breach of privacy is unprecedented and dwarfs previous settlements in the phone hacking litigation.
Privacy legislation is new law. There was no enforceable right to privacy under UK law until the Human Rights Act came into force in 2000.
Since that time very few cases have gone to trial and the largest amount awarded to a claimant against a newspaper was £60,000 to Max Mosley.
Settlement figures in the civil cases brought against News International have been influenced by that figure.
'Exemplary damages'
In May the actress Sienna Miller settled her claim for £100,000 in a case that was believed to be at the high end in terms of the nature of the intrusion, the length of time over which hacking took place and the number of stories that resulted from it.
The former footballer Andy Gray has settled his claim for £20,000.
So, what has led to the reputed £3m settlement - which would see the Dowlers get £2m and another £1m going to charity - and what effect will it have on future cases?
Lawyers say the Dowler family could not, under the existing law, have obtained anything like the £3m figure if the case had gone to trial.
This is even taking into account that the judge, Mr Justice Vos, would have been likely to have made an award of what are known as "exemplary damages".
These punish defendants who deliberately invade privacy, and do so for profit.
Exemplary damages have never been awarded in a privacy case but News International would have built such an award into their settlement.
Bombing victim
However, even this would have been very unlikely to have resulted in an award of anything like £3m.
That figure is likely to have more to do with reputation management than recoverable damages.
If the story of hacking Milly Dowler's phone had remained front page news for 18 months in the lead up to a trial that would have been hugely damaging for News International.
In that light, the £3m represents sensible commercial thinking, and sends a message as to just how abhorrent News International regarded the incident.
However, agreeing such a large sum, will have knock-on effect in the other civil cases.
Last week a case brought by Sheila Henry, the mother of 7/7 bombing victim Christian Small, became the sixth test case designated to be tried in January.
Mr Justice Vos had wanted a case involving the hacking of a victim of crime to be one of these cases.
The £3m settlement in the Milly Dowler action will inevitably colour the thinking of the claimants and their lawyers, and may prove a real rod for News International's back, forcing settlements up considerably beyond the £100,000 accepted by Sienna Miller.
News International had set aside a reputed £20m to compensate hacking victims. With more claims in the pipeline, that figure now looks inadequate.