Homelessness 'rises by 17% in UK'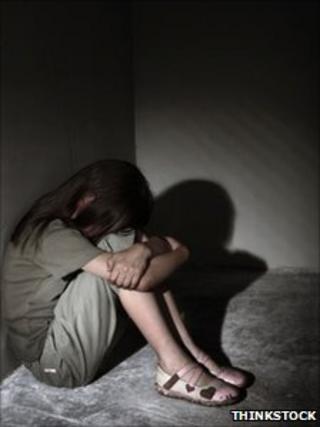 Homelessness in the UK has risen by 17% in 12 months, according to new figures.
The Department for Communities and Local Government compared the number of homeless between April and June this year with the same period last year.
This showed local authorities had accepted 11,820 applicants this year - up 17% - as being homeless and eligible for the council housing waiting list.
Housing Minister Grant Shapps said that despite the rise, homelessness was at a "historic" low level.
He said the figures underlined how the effects of "the worst recession for a generation continue to deliver difficult times for households up and down the country".
"But anyone facing financial difficulty or the prospect of losing their own home is not alone. There is help available and everything will be done to help people avoid homelessness," he added.
But homeless charity Crisis cited new research, saying cuts in local government funding would only exacerbate the problem.
'Worse to come'
Its chief executive, Leslie Morphy, said: "Today's official figures prove once again we now face a sustained increase in homelessness but, worryingly, this research predicts the worst is yet to come."
A survey, commissioned by Crisis and undertaken by Heriot-Watt University and the University of York, says after years of stable or falling homelessness, 2010 marked a turning point and homelessness would started to rise again.
Mr Morphy said: "The coalition government is dismantling the buffers against poverty and unemployment that have traditionally kept a roof over vulnerable households' heads.
"Homelessness is rising and we fear cuts to housing benefit and housing budgets, alongside reforms in the Welfare Reform and Localism Bills will cause it to increase yet further."
Professor Suzanne Fitzpatrick, who led the research, said: "The government's reforms in combination with the pressures of the economic downturn seem certain to increase all forms of homelessness, from rough sleepers on our streets to homeless people hidden out of sight."
Campbell Robb, chief executive of Shelter, said: "This dramatic rise in homelessness indicates that the impact of unemployment, increasing living costs and stagnant wages is taking its toll, as more and more people struggle to hang on to their homes."
A spokeswoman for the Department for Communities and Local Government said homeless figures were two thirds lower than their peak in the third quarter of 2003.
"But there is obviously a clear need to get Britain building again and build more homes - that's why we're consulting on major planning reforms designed to unblock the system and enable more homes to be built," she said, blaming the planning system for housebuilding slumping to its lowest level since 1924.