Plan to use area codes for local calls to boost numbers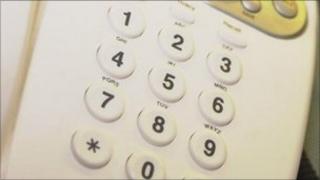 People in parts of the UK will have to dial the area code for local phone calls from next year.
Telecoms regulator Ofcom is introducing the change to boost the supply of spare numbers in areas where they are scarce.
Bournemouth is set to be the first town to pilot the system from the middle of next year, before it is likely to be extended to Brighton, Aberdeen, Milton Keynes, Bradford and Cambridge by 2016.
People will not be charged any more for calls within the same area code.
Currently, it is not necessary to use the area code when making a local call anywhere in the UK.
Code confusion
This means Ofcom cannot allocate any phone numbers in which the first digit after the area code is 0 or 1 because, if dialled without the area code, the number could be confused with other dialling codes.
The new system will make it possible, in parts of the country where spare numbers are scarce, to bring in numbers where the first digit after the area code is 0 or 1.
The regulator also plans to begin charging communications providers for allocations of numbers in a few areas around the UK.
"This is to encourage communications providers to consider their plans carefully before applying for new bulk allocations of phone numbers and incentivise the return of unused numbers to Ofcom," it said.
A recent audit of phone number use led to more than 69 million unused landline numbers being handed back to Ofcom by communications providers, the regulator said.