Court broadcast of judges' remarks to be allowed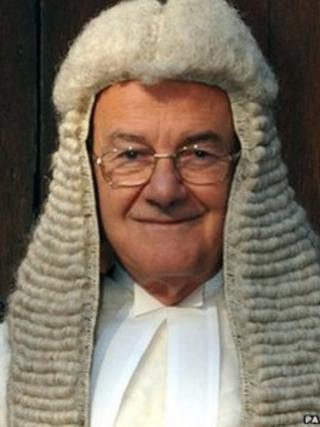 Television cameras are to be allowed into criminal courts in England and Wales for the first time.
Justice Secretary Kenneth Clarke said he would end the ban to improve public understanding of justice.
Broadcasting will be initially allowed at the Court of Appeal, with a plan to expand to crown courts.
Only the judge's sentencing remarks will be broadcast, rather than footage of offenders, victims, witnesses and jurors.
Filming is currently banned by two Acts of Parliament, meaning Mr Clarke will legislate to allow cameras in. There will also be extensive consultations with top judges, meaning it is not yet clear how filming will work in practice or when it would start.
Announcing his plans in a written statement to Parliament, Mr Clarke said: "As a starting point, judgements in the Court of Appeal will be broadcast for the first time. I want to see this expanded to the Crown Court, but I will work closely with the Lord Chief Justice and judiciary on how this could be achieved. I am clear that this must not give offenders opportunities for theatrical public display.
"We will work to ensure this does not hinder the administration of justice and that it protects victims, witnesses, offenders and jurors. Collectively, these plans will open the justice system in an unprecedented manner, allowing the public to judge for themselves how we are performing and to hold us to account."
Mr Clarke also announced extensive plans to publish data on the efficiency of local courts, including the time it takes for an offender to be sentenced after they have been caught.
Judges on camera
A spokesman for the Judicial Office said: "The Lord Chief Justice is aware of the government's intentions and will work with them to ensure that any changes to the current position safeguard all parties in a case and will not affect the administration of justice."
In practice, the filming plan is likely to lead to broadcasts during which senior judges will be seen in court reading a summary of their decision in important Court of Appeal cases. These summaries will explain why an offender has received a particular sentence - or why it has been cut or the actual conviction overturned.
Filming in English and Welsh courts has been banned since 1925. There is no similar ban in Scotland - but all parties must agree before cases can be broadcast. The most important case to be televised to date was the appeal by Lockerbie bomber Abdelbaset al-Megrahi. He was tried under Scottish law in a special court in The Netherlands.
The UK Supreme Court can be broadcast - but it hears arguments about important points of law, rather than live evidence and cross-examination of witnesses.
Earlier this year, the Master of the Rolls Lord Neuberger, the top civil judge in England and Wales, gave a speech arguing that televising hearings could improve confidence in justice - but he stopped short of proposing allowing cameras into criminal trials.
'Protection needed'
Shadow justice secretary Sadiq Khan said the public's understanding and confidence of the legal system would improve if cameras were allowed.
"I believe that public understanding of and confidence in our legal system would improve if judges' verdicts were televised," he said. "However, it will be extremely important to ensure that careful controls are in place to protect jurors, victims and witnesses, particularly in complex and high-profile cases."
Peter Lodder QC, chairman of the Bar Council, said: "Any broadcasts must be in the public interest and in the interests of justice. Public trust in the criminal justice system may be enhanced by the broadcasting of sentencing remarks. All sentencing decisions are explained fully, but the full extent of the judge's remarks is often unreported."
But Julian Young, a solicitor-advocate, said prisoners could be put at risk if all the judge's remarks, including personal information and previous convictions, were televised.
"The general prison population can be very cruel towards other prisoners they may see as being weak," he said. "There are all sorts of dangers which have to be carefully examined and a balance obtained, and that balance is not an easy one because all you're concentrating on is the judge."