Riots 'result of me-first society' - bishop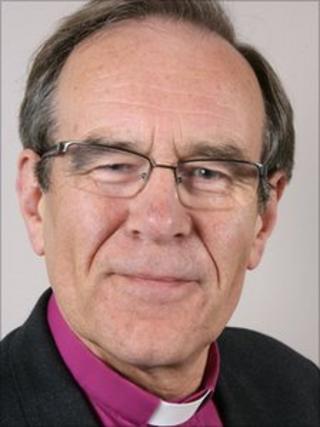 Last week's rioting in England was the result of an erosion of public morals, according to the Bishop of Manchester, the Right Reverend Nigel McCulloch.
The bishop is to warn of a moral vacuum in private and public life, which he says has reached all levels of society.
In a sermon for BBC Radio 4's Sunday Worship programme, Bishop McCulloch rails against a "me-first" culture.
He will use the sermon to call for a return to moral values where respect for others is placed above possessions.
In the sermon, to be delivered at 08:00 BST, he will say people have become confused about the difference between right and wrong.
"I hope there'll be at least some recognition of the serious and relentless erosion of public values, including those whose roots are in the rich heritage of religion," he will say.
"The result of their disappearing is a moral deficit in private and public life that has spawned acquisitiveness and dishonesty."
Bishop McCulloch will say people of all ages and backgrounds have become "confused about the difference between right and wrong".
"The result is a me-first, ultra-consumerist culture, in which the quest for possession of things overrides a caring concern for others, and the key commandments become don't get caught and don't grass.
"This week we've had an unpleasant glimpse of the default position to which society inevitably returns when its moral imperatives are forgotten."
'Intelligent nurture'
The bishop will describe the behaviour witnessed during riots in London, the East and West Midlands, Manchester, Liverpool and Gloucester as "thuggery, vandalism and theft".
A total of 2,275 people have been arrested after shops were looted and buildings torched and vandalised during several nights of disorder.
While stressing justice should be done, Bishop McCulloch will say "the problems won't be solved by individual court sentences".
"What I think we do need... is for our church and other schools to take a more robust approach, through intelligent nurture and clear guidance, to building up strength of character, encouraging a sense of purpose in life, and inculcating values that lead to a healthy society."
He will say people need to learn "the importance of honesty, respect for other people's possessions, and the dangers of seeing money and things as being all that matters".