Claims of a police leak over Milly Dowler case to be investigated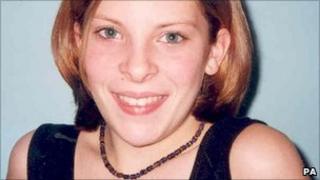 The police watchdog is investigating a claim that an officer on the Milly Dowler murder case gave information to the News of the World newspaper.
The allegation against the Surrey Police officer is from 2002. Last month it emerged the same officer had been taken off the Dowler case in 2002 for discussing it with a friend.
In June it was discovered Milly's phone had been hacked by the newspaper.
The 13-year-old was murdered by doorman Levi Bellfield in 2002.
The police watchdog - the Independent Police Complaints Commission (IPCC) - is offering to meet the Dowler family to offer them further details of the latest allegation.
Surrey Police said three weeks ago that there was no suggestion of any officer having shared information about the Dowler case with the News of the World.
The force said then that an unnamed officer was given "words of advice" and permanently taken off the investigation in 2002 after telling a friend - a retired police officer - about the case.
But the BBC understands that the unnamed officer referred to in July is the same one now being investigated by the IPCC over an allegation that information was passed to the newspaper.
Surrey Police are refusing to comment now that the matter is in the hands of the IPCC.
'Long overdue'
Mark Lewis, the Dowler's solicitor, said the family welcomed the investigation but added that it was long overdue.
"The family are obviously pleased this is being looked at, but it is nine years later than it happened.
"One officer was removed from the initial Milly investigation in 2002, we are now in 2011. There is a question as to why it has taken so long to get to this stage."
Mr Lewis also said the family had received hardly any information about the substance of the inquiry: "We don't know what they are looking at, what investigations will take place, what information they require."
He added that the claims were yet another blow for the Dowlers: "It is one thing on top of the other."
News of the World owner, News International, said: "News Corporation's independent Management and Standards Committee is co-operating fully with the Metropolitan Police and is facilitating their investigation into illegal voicemail interception and related issues at the News of the World."
The schoolgirl disappeared while walking home from school in Walton-on-Thames, Surrey.
Bellfield was convicted of her murder in June 2011.