Musicians 'emotionally blackmailed' into charity gigs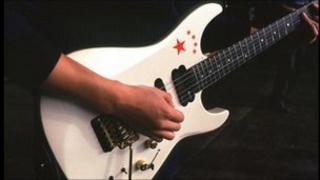 Professional musicians are being "emotionally blackmailed" into working for free at charitable and fundraising events, a trade union has claimed.
The Musicians' Union will press next month's TUC annual conference to back a move to give people a choice on whether or not they work for free.
A motion to the three-day conference in London will raise the issue.
The trade union will also raise the problem of internships which do not pay a decent rate.
The motion to the conference says it is "unfair for interns, who are often employed full-time, not to be paid the going rate for the work they do, just as it is wrong that many performing artists are expected to work for nothing when they are engaged for charitable and fundraising events".
It states: "It is extremely unfair to put professional musicians into a situation where they are emotionally blackmailed into working for no fee and are asked to give their services to a good cause.
"This is particularly unjust when others associated with the event, such as venue staff, lawyers and caterers, are being paid."
The motion, which appears in the preliminary agenda, argues that there is nothing wrong in asking a worker to donate to a good cause.
However, the union maintains it should be a choice made freely by an individual.
And a motion by the TUC's young members' conference criticises unpaid internships as "exploitative".