Oliver and Olivia top baby names' list again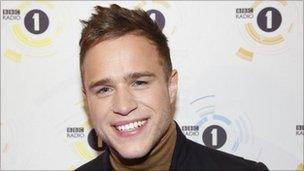 Oliver and Olivia were the most popular baby names across England and Wales in 2010 for the second year running, figures show.
There were no new entries in the girls' top 10, but Sophie, Emily, Lily and Amelia all rose into the top five.
Ollie was the fastest rising name in the boys' top 100 while Olly was 113th.
When looking at the figures just for Wales, Oliver and Ruby were the most popular boys' and girls' names.
In eight of the English regions, Oliver was the most popular name, however Jack came top in the North East.
Among baby girls, Olivia was the top name in seven English regions, Sophie was the most popular in the East and Lily in the South West.
The top 10 boys' names in order were: Oliver, Jack, Harry, Alfie, Charlie, Thomas, William, Joshua, George, James and Daniel.
The name Ollie saw the largest rise of any name in the top 100, rising from 115 in 2009 to 63 in 2010.
Bobby, Caleb, Jenson, Dexter and Kayden were new entries into the top 100.
The most popular girls' names were: Olivia, Sophie, Emily, Lily, Amelia, Jessica, Ruby, Chloe, Grace and Evie.
The name Maisy saw the highest rise in popularity, rising from 141 in 2009 to occupy the 100th place in the list for 2010.
Annabelle, Eliza, Laila, Maryam and Maisy were the five new names for girls on the list.
Related Internet Links
The BBC is not responsible for the content of external sites.