Trinity Mirror reviews procedures amid hacking scandal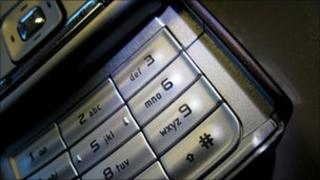 Trinity Mirror has announced a review of editorial "controls and procedures" following the phone-hacking scandal.
The company said it was being conducted in the light of the current environment rather than a specific allegation.
The BBC has found evidence of possible hacking at the Sunday Mirror, and there are separate claims Daily Mirror journalists hacked voicemails.
The group said its journalists work within the criminal law and Press Complaints Commission code of conduct.
The review comes after former Mirror editor Piers Morgan demanded an apology from Tory MP Louise Mensch for claiming in Parliament he had admitted using phone hacking to get stories when he was editor.
Mrs Mensch made the remarks during the Commons culture, media and sport committee hearing last week while questioning News Corporation bosses Rupert and James Murdoch and former News International chief executive Rebekah Brooks.
Mr Morgan, the Mirror's editor between 1995 and 2004, denies sanctioning any phone hacking.
BBC's Newsnight programme has spoken to a journalist who worked on the Sunday Mirror in the past decade who claimed to have witnessed routine phone hacking in the newsroom.
The source said celebrities including actress Liz Hurley and footballer Rio Ferdinand were targeted and the technique was used on a daily basis.
'Clear position'
Last weekend former Daily Mirror journalist James Hipwell told an Australian newspaper he was willing to testify that in the late 1990s Mirror journalists were told to go through the voicemails of celebrities to look for stories.
Hipwell has served time in prison for writing about companies whose shares he owned.
A Trinity Mirror spokesman said: "These are totally unsubstantiated allegations and our position is clear: all our journalists work within the criminal law and the Press Complaints Commission Code of Conduct."
The spokesman confirmed the review of editorial controls and procedures was announced on Monday, and said it would apply to all titles across the group which also include the People, Daily Record, Sunday Mail and more than 160 regional newspapers.
The company's director of corporate communications, Nick Fullagar, added: "In light of recent events, we thought it was timely to look at our controls and procedures. Clearly, after any significant event, it's just good corporate governance."
Trinity Mirror last carried out a review of editorial procedures in 2004 following the Hutton Report, the findings of Lord Hutton's inquiry into the death of David Kelly, a biological warfare expert and former UN weapons inspector in Iraq.
Meanwhile, the company confirmed it had taken on law firm Herbert Smith to help with preparations ahead of the Leveson inquiry - the wide-ranging judge-led investigation into wrongdoing in the media and police.