London 2012: How are you preparing for the Olympic Games?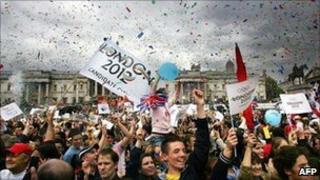 Wednesday 27 July marks one year to go until the start of the London 2012 Olympic Games.
As the country gears up to the once in a lifetime event, BBC News would like to hear from you if you are making preparations. Do you have a special event planned for Wednesday?
Do you have London 2012 tickets? Are you overseas and hoping to fly to London especially for the Olympics? Do you live in an area near an Olympics venue?
Will you be renting out rooms in your home to people visiting the Games? Are you a London 2012 volunteer? Are you training to compete in the Games?