Phone-hacking: Piecing together the jigsaw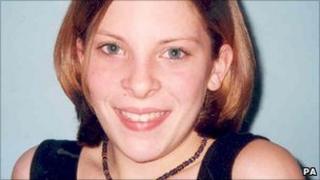 News International executives believe that they have uncovered evidence of who at the News of the World commissioned and sanctioned the hacking of Milly Dowler's phone.
The evidence is said to have emerged in a document trawl carried out in the immediate aftermath of the revelation by the Guardian of the hacking of the murdered girl's phone.
I am told that the evidential jigsaw is not yet complete but executives believe they know who was responsible.
The information has yet to be handed to police although it is thought likely that they will already have it.
Rebekah Brooks - now chief executive of News International, the News of the World's publisher - was editor of the paper at the time Milly Dowler went missing in 2002 and has said it was "inconceivable" that she knew.
The newly uncovered evidence is said not to contradict that. Her deputy was Andy Coulson who went on to be David Cameron's director of communications. Mr Coulson has always denied any wrongdoing.
PS. News International insist that they had no choice but to confirm that they had handed e-mails to the police about police payments allegedly authorised by Andy Coulson since it was being put to them by Vanity Fair that they had withheld them.